Checking In on Ukraine's Counteroffensive
Happy Thursday! One story dominated the news out of Green Bay, Wisconsin all week: Bears popping up in trees across town, again and again and again.
While the Wisconsin Department of Natural Resources didn't offer an official explanation for the sudden ursine explosion, it seems possible, with the NFL season approaching, the bears headed north from Chicago to avoid further humiliation. Last Saturday, the rebuilding Green Bay Packers hosted nearly 65,222 fans at Lambeau Field not for a game, but for Packers Family night, essentially an extended practice. The following day, the Packers' onetime rival, the Chicago Bears, only managed a crowd of 15,106 fans at Bears Family Fest. The resulting photo comparison was—er, with apologies—embarrassing.
Quick Hits: Today's Top Stories
The Counteroffensive Grinds On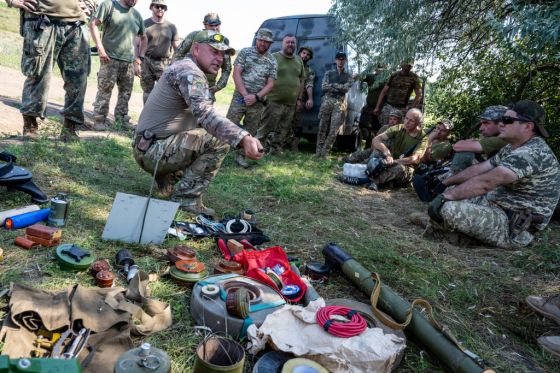 As anticipation built in the spring ahead of Ukraine's planned counteroffensive against invading Russian forces, some observers hoped it would usher in the end of the war. Leaders in Kyiv tried to temper expectations. "Most people are … waiting for something huge," the Ukrainian Defense Minister Oleksii Reznikov said in May. He feared that would lead to "emotional disappointment." He was not wrong.
The Ukrainian counteroffensive against Russia's invasion, now entering its third month, has not yet produced any major breakthroughs against a heavily fortified Russian line. Though the effort is likely to continue for several more months and may still deliver some significant battlefield victories, Ukrainian officials are worried Western support could begin to wane—particularly in the U.S.—without a clear end to the conflict in sight.