Happy Thursday! The days of free riding off a friend or relative's Netflix account are coming to an end, as the company finally begins to crack down on password sharing.
If you're caught breaking the rules, the streamer might have to sic its new Chief Action Officer on you.
Quick Hits: Today's Top Stories
DeSantis' Twitter Debut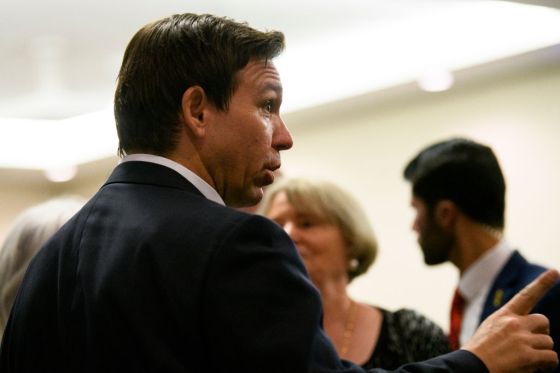 Coming on the heels of one of the "most productive" legislative sessions in Florida history, the statement "I will get the job done," from Republican Gov. Ron DeSantis Wednesday night to several hundred thousand circular profile pictures might sound believable. But DeSantis' pitch to GOP primary voters–"Trump, but competent"—was immediately put to the test yesterday with his campaign launch.
After months of build-up and "will he, won't he" speculation that always circled back around to "he will," DeSantis tried to announce his 2024 presidential bid last night in an audio-only Twitter Spaces chat with the platform's owner, Elon Musk. Initially hoping to be a part of a "groundbreaking" new frontier in free speech and presidential campaigning, the governor probably wishes he'd been a little less avant-garde in his approach.