Happy Friday! Subway announced this week it will begin serving "freshly sliced meats" in its U.S. restaurants as part of "one of the most complex changes the brand has ever made."
What … what was in the sandwiches before?
Quick Hits: Today's Top Stories
France Rocked by Riots (Again)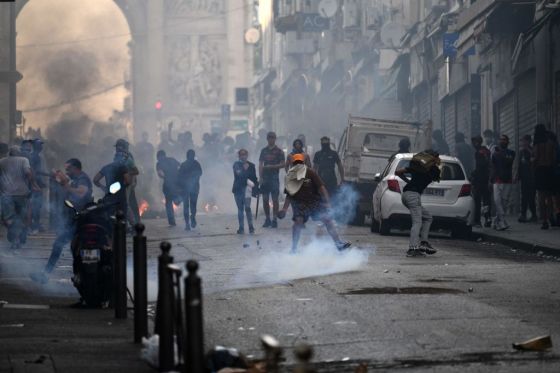 A Holocaust memorial defaced. Dozens of public schools set ablaze. A mayor's wife and children chased from their home. It's been yet another difficult week in France as the country reels from the fatal police shooting of Nahel Merzouk on June 27. A French-born 17-year-old boy of North African descent, Merzouk was shot and killed by police during a traffic stop in the working-class Parisian suburb of Nanterre. Young people took to the streets in droves shortly thereafter, clashing with police and looting businesses. The violence has finally begun to abate in recent days, but the episode is just the latest flare-up in a year marked by social unrest in France over the country's trickiest social cleavages, prompting extreme reactions from France's fractious political elite.
Initial reports of the fatal police shooting suggested Merzouk had attempted to ram into police officers during a traffic stop, causing the officer to fire. That narrative was quickly challenged, however, when a video of the encounter emerged later in the day showing one cop reaching into the stopped vehicle and another with his gun drawn. When Merzouk tried to drive away, the cop pulled the trigger.