International Outrage over Uganda's Anti-Gay Law
Happy Wednesday! Norwegian officials said yesterday a beluga whale wearing a Russian-made harness and believed to have come from a Russian military facility was spotted multiple times in recent weeks off the coast of Sweden.
Oh, it's go time.
Quick Hits: Today's Top Stories
Uganda's Anti-Gay Law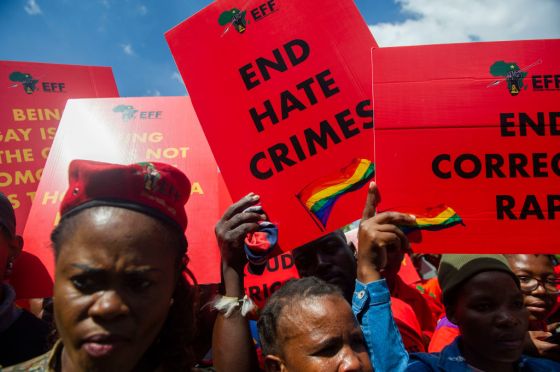 Ugandan President Yoweri Museveni has signed an anti-homosexuality law prescribing decades-long prison sentences—and even the death penalty—as punishment for certain types of homosexual activity, parliamentary lawmakers confirmed Monday. All but two of the country's 389 members of parliament voted for the law, and affected Ugandans are outraged and alarmed—but not necessarily surprised.
After all, a similar law was passed in 2014 before being overturned on a technicality after international outcry. "When it happened in 2014, I was 20," Qwin Mbabazi—a Ugandan LGBTQ advocate who works for the United States group GLBTQ Legal Advocates and Defenders—said at a recent event. "Now it's a decade, I'm 30. And I don't want to go through this. I don't want another decade of where we are."