The GOP Field Takes Shape
Happy Wednesday! With our interns officially aboard for the summer, The Dispatch's 2023 softball season begins in earnest tonight. We promise to keep you updated on how it unfolds—unless things are going poorly, in which case we'll never speak of it again.
Quick Hits: Today's Top Stories
Christie Jumps In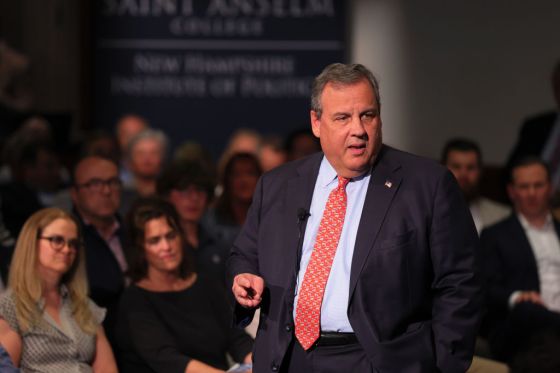 Some may liken it to a clown car, others, to an overcrowded hot tub. Whatever your comically jam-packed vessel of choice, there's no denying the race for the 2024 GOP presidential nomination has ballooned this week.
At a kick-off event in New Hampshire Tuesday night, former New Jersey Gov. Chris Christie announced he's officially jumping in the race. Former Vice President Mike Pence signed the paperwork with the Federal Elections Commission formalizing his run Monday and is set to make an official announcement tonight at an event in Iowa, followed by a town hall on CNN. And GOP North Dakota Gov. Doug Burgum teased a "big announcement" and officially declared his intention to throw his (cowboy) hat in the ring in a Wall Street Journal op-ed.
By the end of the week, there will likely be nine more-or-less serious contenders—depending on how you define "serious"—and several more longer shots. As the field grows, the calculus for the candidates gets more complicated. Former South Carolina Gov. Nikki Haley's assertion she doesn't "play for second" notwithstanding, the game could become about deciding what it is candidates are playing for as their respective paths to the nomination narrow with every new entry.