Ukraine Prepares to Mount its Counteroffensive
Happy Monday! We haven't read past the headline, but the Wall Street Journal published an article over the weekend encouraging readers to eat more bread. Don't have to tell us twice!
Quick Hits: Today's Top Stories
Any Day Now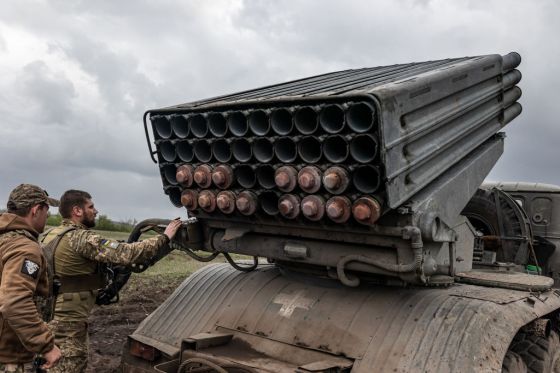 Will Ukrainian forces wait for the summer sun to bake the spring mud dry—better for tracked armored vehicles—before launching their counteroffensive? Are they about to attack in the south, as suggested by a British-trained artillery unit stationed to bolster the lines in Zaporizhzhia? Or have they already begun, with probing attacks on Russian positions east of the Dnipro River in Kherson?
Wary of a ticking clock on Western support and eager to rescue citizens living under Russian occupation, Ukrainian leaders have for months been telegraphing plans for a spring counteroffensive. Despite the Pentagon leaker's best efforts, we're not sure where or when they plan to strike—which is just how military leaders like it—but attacking Ukrainian troops will face dwindling ammunition stocks and entrenched defenses, while Russian forces deal with supply and morale issues of their own.
Nobody's giving details, but the Ukrainian push is starting to feel imminent. Ukrainian Defense Minister Oleksii Reznikov said Friday the country's troops are "mostly ready" for the offensive and "preparations are being finalized." In mid-March, Mykhailo Podolyak—an advisor to President Volodymyr Zelensky—told the Wall Street Journal the offensive was "one-and-a-half, two, two-and-a-half months away."