Worrying Nuclear Reports Out of Iran
Happy Thursday! Nebraska police accused two men this week of killing an American Bald Eagle, which they allegedly planned to cook and eat. Did no one tell these guys the taste of freedom is supposed to be … metaphorical?
Quick Hits: Today's Top Stories
Iranian Uranium on the Cranium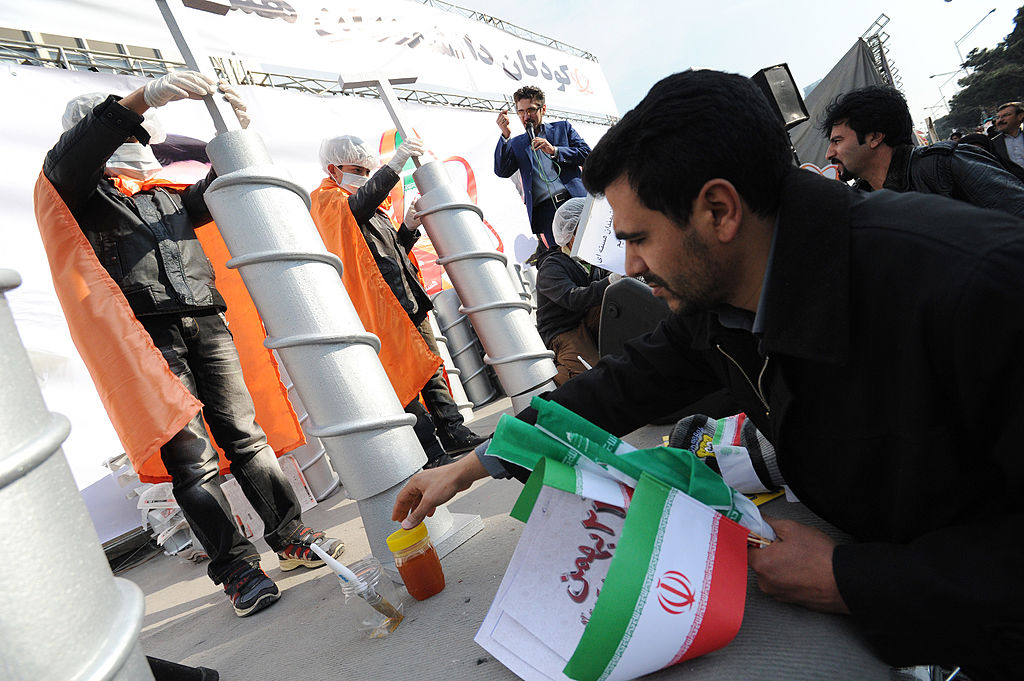 Earlier this week, details of a quarterly report from the International Atomic Energy Agency (IAEA)—a United Nations-backed organization that monitors nuclear regimes around the world—emerged, indicating something was amiss at Iran's Fordo nuclear facility in late January. IAEA inspectors were there in accordance with the "safeguard agreements" to which Iran has been a party since 2003, and they uncovered cascades of advanced centrifuges—used to purify uranium, an element critical to both nuclear power and bombs—reconfigured in a "substantially different" way from Iran's previous declarations. Samples taken January 22 revealed enrichment of uranium "particles"—not a stockpile—to 83.7 percent purity, well above the 60 percent figure that'd been reported at the facility in November.
Why does any of this matter? The roughly 84 percent purity discovered last month is the highest level of enrichment ever detected in the country, and just shy of the 90 percent threshold considered weapons grade. Though Iranian officials claimed the abnormally high levels were due to "unintended fluctuations" in enrichment rather than intentional moves towards higher purity, Tehran has misled Western officials and journalists repeatedly in the past. For what it's worth, Massimo Aparo, a high-ranking IAEA official, visited the site last week and, according to Iranian officials, "checked the alleged enrichment rate." Because the latest IAEA report doesn't include evidence from Aparo's visit, Iranian officials have insisted there was no cause for concern.
The head of the IAEA, Rafael Grossi, also plans to visit Iran Friday for high-level meetings with Iranian officials ahead of the IAEA Board of Governors meeting in Vienna on March 6. But it's not clear what the next steps will be in what has become a pattern of increased enrichment since Iran's nuclear ambitions were revealed to the world 20 years ago.