Xi and Putin's Burgeoning Bromance
Happy Thursday! Dream job alert: The New Mexico Department of Game and Fish is seeking "professional bear huggers" (conservation officers) who are brave/stupid enough to crawl into bear dens and trust their colleagues to keep them safe.
We can only imagine the workplace insurance bills.
Quick Hits: Today's Top Stories
Xi & Vlad: A Match Made in Moscow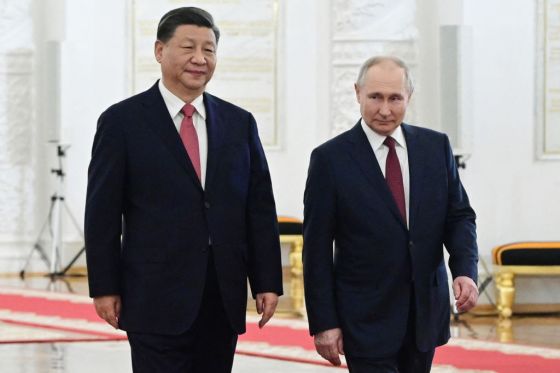 Chinese President Xi Jinping traveled to Moscow on Monday for a three-day summit with Vladimir Putin, marking the first meeting between the two leaders since September and since the International Criminal Court issued a warrant for the Russian president's arrest over alleged war crimes in Ukraine. The West has spent the better part of a year warning China against cozying up with Putin; this week's talks are the surest sign yet those warnings have not been heeded.
In a bizarro pen-pal situation, the leaders previewed their summit by publishing op-eds in each other's government-controlled newspapers over the weekend—Xi's in the Rossiyskaya Gazeta, and Putin's in the People's Daily. On the docket: agreements to boost economic cooperation and discussions of China's peace plan for the war in Ukraine. Details on what was decided over the course of the meetings are scarce, but the joint statements signed by Putin and Xi appear to reaffirm the already substantial economic and geopolitical ties between the two countries.