Stirewaltisms: Dems Do Some Dirty Work for GOP 2024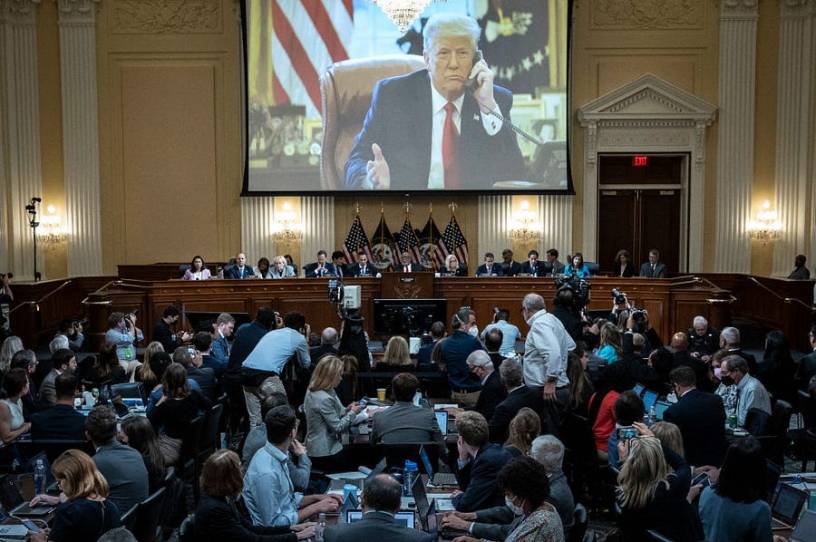 It must vex Democrats on the January 6 Committee to know that their work is helping Republicans fumigate their own party of 2020 election kookism. 
The hearings are probably not going to have much effect on midterm elections, which, thanks to a combination of the midterm curse for first-term presidents and a rapidly deteriorating economic situation, are shaping up to be a bad beating for the blue team. But the hearings are providing a valuable service to Republicans who need a way to move on from Donald Trump before the 2024 cycle gets underway. 
Primary results in South Carolina and Nevada this week show that Trump and his attempted usurpation remain popular in significant portions of the GOP. 
Nevada Republicans this week chose a nominee to take on Democratic Sen. Catherine Cortez Masto, probably the second most vulnerable Democrat in the upper chamber after Georgia's Raphael Warnock. Silver State Republicans picked former state Attorney General Adam Laxalt, who worked hard to bolster Trump's efforts to steal a second term. While Laxalt has a famous name and has been elected statewide before, his embrace of a fairly radical version of Trump nationalism and claims about the 2020 election will be a problem for Republicans trying to flip a seat in a blue-hued swing state. 
You're out of free articles
Create an account to unlock 1 more articles