China Competition a Bipartisan Bright Spot in Congress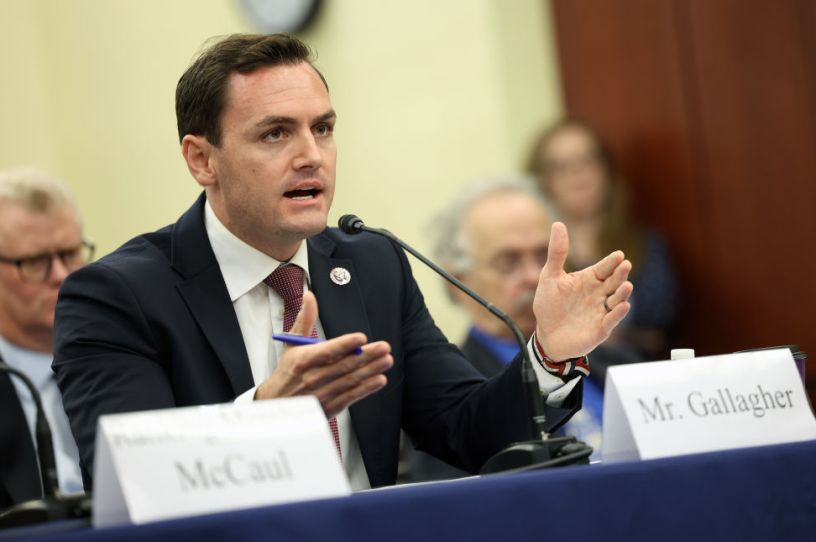 Rep. Mike Gallagher in 2021. (Photo by Kevin Dietsch/Getty Images)
It's not a common sight in this bitterly divided era: The top Republican and top Democrat on a committee earnestly hashing out joint priorities at the start of a new Congress.
But that's what Reps. Mike Gallagher and Raja Krishnamoorthi did Monday night. The pair huddled in an aisle on the House floor for about half an hour, sharing ideas and taking notes for their Select Committee on the Strategic Competition Between the United States and the Chinese Communist Party.
Committee chairs and ranking members often have friendly working relationships but still want to advance very different legislative goals and messaging. The leaders of the new China panel, meanwhile, want to speak with as unified a voice as possible.
"We believe our foreign policy is stronger when Republicans and Democrats are working together," Gallagher said on Friday.