House Readies for Schiff Censure Vote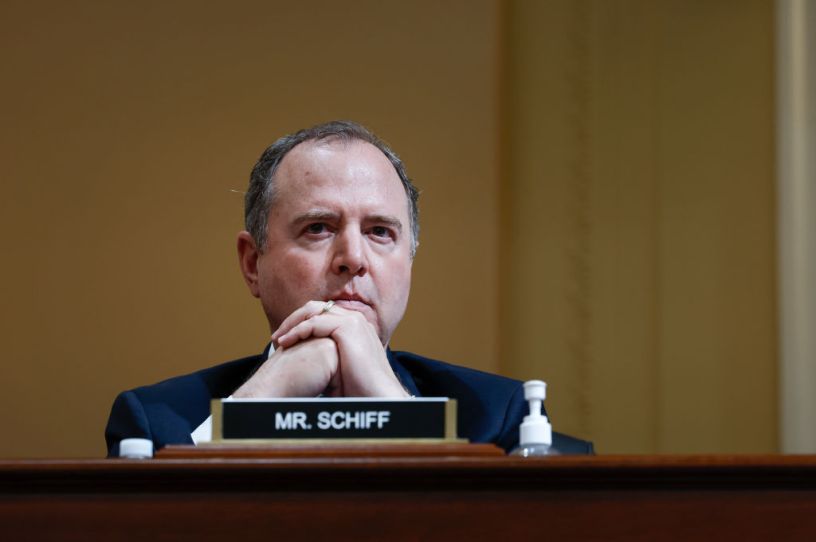 Rep. Adam Schiff on June 16, 2022, in Washington, D.C. (Photo by Anna Moneymaker/Getty Images)
Kicking Rep. Adam Schiff off the House Intelligence Committee earlier this year wasn't enough: Some Republicans want to censure the California Democrat for his involvement in investigations into former President Donald Trump and remarks he made during the House's 2019 impeachment proceedings.
They argue Schiff misled the American public by claiming there was ample evidence the Trump campaign colluded with Russia to interfere in the 2016 presidential election and that he engaged in "conduct unbecoming" of a member of the House. (You can read the full resolution here.)
The effort initially failed last week, but Rep. Anna Paulina Luna of Florida, a close Trump ally, is set to bring forward a revised measure to censure Schiff this week. She has removed a $16 million fine from the earlier resolution, a move opposed by some Republicans. Rep. Thomas Massie, for example, said he believed the fine was unconstitutional. Without it, he will support the resolution. It's not clear if the change will be enough to win over all 20 Republicans who opposed censuring Schiff last week, but it might be enough to allow it to pass.
Luna projected confidence the resolution will advance, telling Schiff in front of reporters last week she expects to have the votes to censure him this time around.
You're out of free articles
Create an account to unlock 1 more articles