Liz Cheney's Likely Successor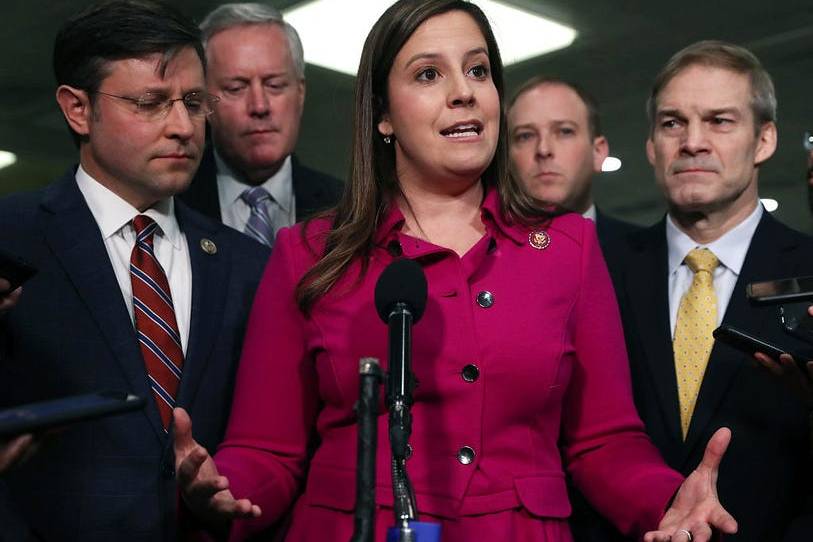 Good morning and happy Friday. Last week, I asked for requests of lawmakers you'd like to hear from in a Q&A edition of Uphill. You had great responses, and we tried! I even sent screenshots of your comments to communications staffers to try to guilt them into saying yes. Sadly, it didn't pan out. We'll keep trying, of course. 
This recess week was … pretty busy for a recess week. House Republicans are all but certain to demote Wyoming Republican Liz Cheney, one of the 10 House Republicans who voted to impeach former President Donald Trump after January 6, from her leadership position next week. This might sound familiar—because it is. The conference just debated this and voted overwhelmingly to keep Cheney in the role of conference chair three months ago. But her refusal since then to quietly accept Trump's ongoing lies about the 2020 election seems to be simply too much for her colleagues to bear. 
Republicans to Replace Cheney With Stefanik
Republican lawmakers are set to purge Rep. Liz Cheney from her role as the third-ranking Republican in the House, and they've already found the perfect replacement to represent the current GOP conference.
The party has largely coalesced around New York Rep. Elise Stefanik to fill the job of conference chair, which handles much of the party's messaging. Stefanik has the backing of the other House GOP leaders, but more importantly in the eyes of her colleagues, she also has Trump's support. Trump released a statement Wednesday slamming Cheney and endorsing Stefanik as "a far superior choice." 
You're out of free articles
Create an account to unlock 1 more articles