The Freedom Caucus' Reform Opportunity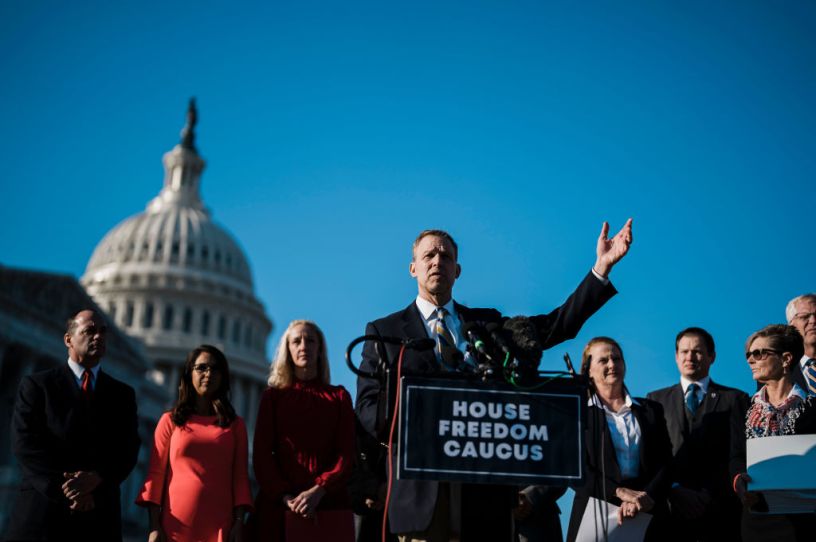 Rep. Scott Perry speaks during a House Freedom Caucus news conference outside the Capitol in February 2022. (Kent Nishimura / Los Angeles Times via Getty Images)
The Freedom Caucus may have its best chance yet to change how the House of Representatives works. Will members seize the opportunity?
If Republicans take the House after Tuesday's midterms—which isn't certain but appears likely—they will hold it only with a slim margin, not the comfortable padding leaders had hoped for. That math makes groups like the Freedom Caucus and its roughly three dozen members more powerful than ever: Their votes will be essential to Republican leaders, including to elect a GOP speaker in January.
The Freedom Caucus for months has sought to strip away some of the authority congressional leaders have amassed in recent years, provoking natural resistance from Republican Leader Kevin McCarthy, who has already launched his bid to become speaker. But he may have to make greater concessions to the group than he first expected.
The Freedom Caucus made its demands public last summer, releasing proposals to change the legislative process. They may not sound exciting, but these rules tweaks could have far-reaching consequences.