The SVB Scramble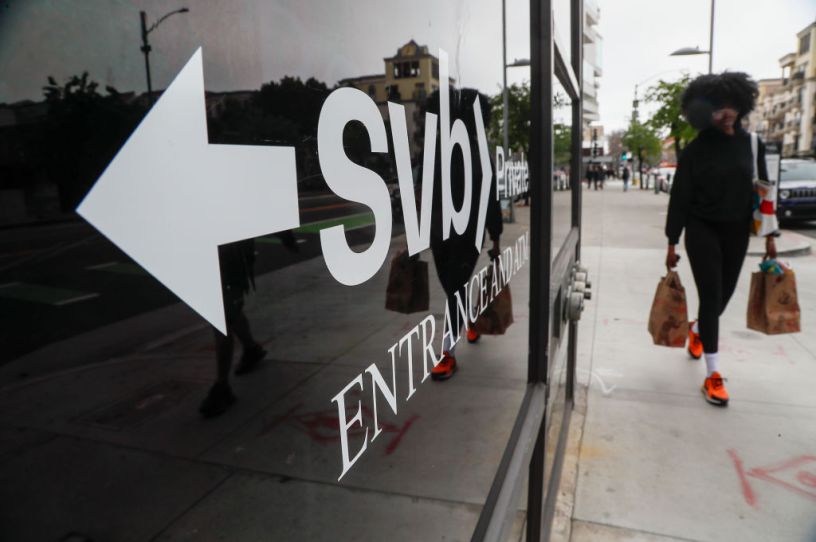 A Silicon Valley Bank branch in Santa Monica, California. (Robert Gauthier/Los Angeles Times/Getty Images)
Good morning.
The House is out this week but the Senate is in—and with last week's Silicon Valley Bank collapse, lawmakers are debating the need for more financial regulations to keep banks in check. We'll take a look at that story, then we'll get to a Q&A with freshman Rep. Hillary Scholten.
Is SVB Backlash Building?
Late last week, Silicon Valley Bank collapsed and was taken over by the Federal Deposit Insurance Corporation (FDIC). On Sunday, the Treasury Department and Federal Reserve announced they would guarantee all deposits—even the uninsured ones—while offering favorable loans to other banks that may face liquidity problems.
The Biden administration's de facto bailout came swiftly as it sought to prevent the panic from spreading throughout the financial system. While many heavy hitters on the Hill praised the quick response, critical voices are emerging. The question is whether Congress will take legislative action—or settle for its usual partisan bickering.  (Disclaimer: The Dispatch was a Silicon Valley Bank customer.)