Uphill: AOC's January 6 Account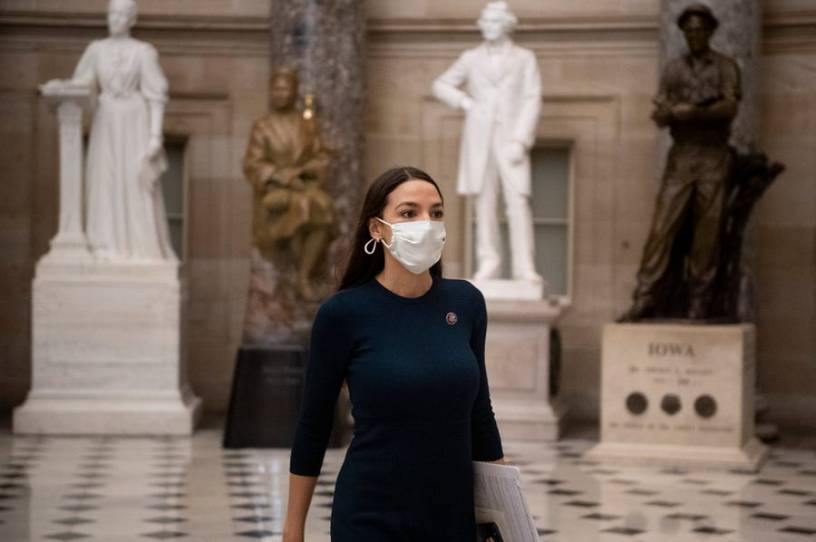 Good morning. It's been a long week. Senate Democrats kickstarted the budget reconciliation process overnight, which will enable them to pass a coronavirus stimulus package without GOP support. I've written about that too much recently though, so we'll take a break from it today. 
Clearing up Some Confusion
Rep. Alexandria Ocasio-Cortez told the story of her January 6 experience during an informal Instagram Live appearance earlier this week. The video has been viewed more than five million times as of this morning. Partly because of her narrative style—but primarily due to the embarrassing press handling of what she actually said—there has been a lot of confusion about her remarks. Uphill readers who don't spend much time online are probably feeling fuzzy about the details. Even if you do spend a lot of time online, it's possible you're not exactly sure what to make of everything you've seen. I feel like I have a grasp of the situation only because I watched her remarks live. 
In the past couple of days, we've seen a lot of misinformation going around about this. Alec did a great fact check of some of the claims involved yesterday. But we think it's also worth taking a deeper look at how journalists approached this situation, and how we got to where we are now.
In her Instagram Live video, Ocasio-Cortez said she was in her office that day when she heard someone pounding on the doors. She thought it was an attacker. She hid behind the door of her bathroom, and she could hear a man yelling, "Where is she? Where is she?" She said she feared for her life in those moments.