'The Chosen' Is 'Message' Entertainment Done Right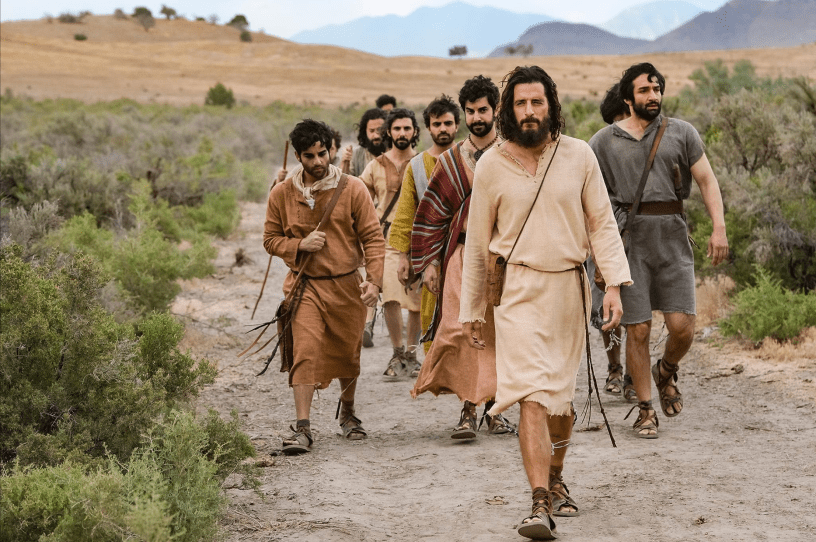 (Via Angel Studios)
Wait, it's Wednesday!
Welcome to a bonus Wednesday—Woden's Day for all you pagans out there—edition of Wanderland. Some weeks, I just have a lot to say. So, here we go.
Bruce Springsteen tells a story about "Streets of Philadelphia," the song he wrote for Jonathan Demme's celebrated 1993 film Philadelphia, in which Tom Hanks plays a gay lawyer who sues his firm when the partners fire him after discovering he has AIDS. Demme wanted to package the film for a wide, popular audience, so he hired the personification of mainstream pop culture—Bruce Springsteen—to give him what he described as a "guitar-dominated, American-rock anthem about injustice to start this movie off." Springsteen tried to give Demme what he asked for, but kept failing. Sometimes even Bruce Springsteen can't write a good Bruce Springsteen song, and the big, belting, "Born in the U.S.A."-style anthem Demme was looking for refused to be written. Instead, Springsteen came up with the melancholy, introspective "Streets of Philadelphia," which was a real departure for him. "Eventually, I came up with that tiny, little beat and I figured it wasn't what he wanted, but I sent it to him anyway," Springsteen said some years later.
Sometimes, you don't need all the thunder—sometimes, you can just trust the story, the material, and the audience.
You're out of free articles
Create an account to unlock 1 more articles