The George Santos Defense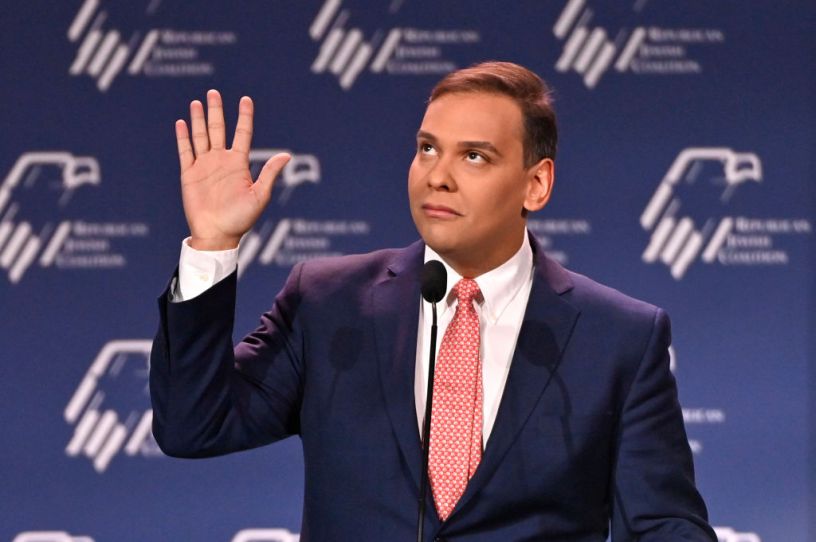 New York Rep.-Elect George Santos speaks during the Republican Jewish Coalition annual leadership meeting in Las Vegas on November 19, 2022. (Photo by David Becker/Washington Post/Getty Images.)
George Santos would like you to know that he hasn't done anything illegal.
He would like you to believe that, anyway.
I am not sure that it is the case that Santos, the Long Island representative-elect who seems to have lied about almost every aspect of his résumé and biography—from his education to his employment history to his being the grandson of Holocaust refugees—has not broken the law. It is the case that, as of this writing, he has not been charged with a crime, and I think it is unlikely that he will be. But consider this from the good people over at Cornell Law, who offer these criteria for fraudulent representation, which in this case falls under contract law rather than criminal law:
a representation was made
the representation was false
that when made, the defendant knew that the representation was false or that the defendant made the statement recklessly without knowledge of its truth
that the fraudulent misrepresentation was made with the intention that the plaintiff rely on it
that the plaintiff did rely on the fraudulent misrepresentation
that the plaintiff suffered harm as a result of the fraudulent misrepresentation
In sum this describes the Santos campaign pretty fully.
Get every newsletter and all of The Dispatch. Support quality, fact-based journalism.
Start Your Free Trial
ALREADY A PAID SUBSCRIBER? SIGN IN