Our Best Stuff From a Week of (March) Madness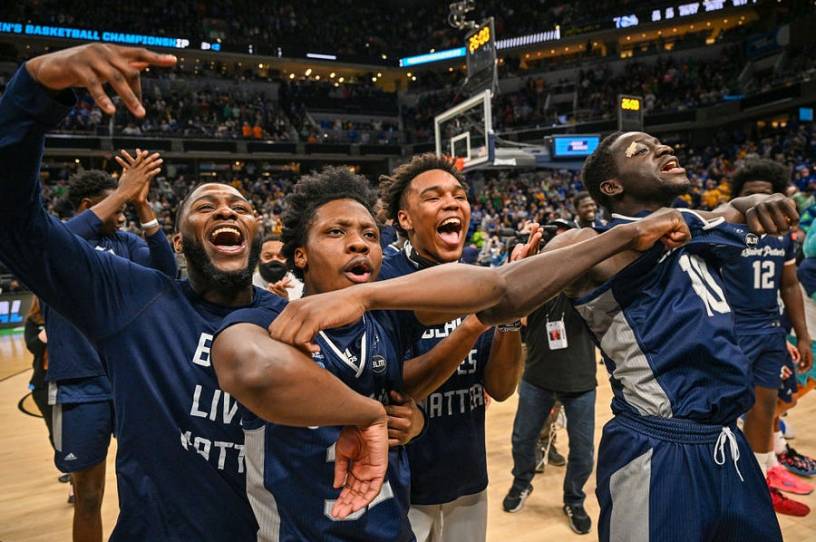 Happy Sunday. When I warned you two weeks ago that I might take last week off, I said if you didn't hear from me that it meant my NCAA March Madness bracket was either in excellent shape or in tatters. If you're curious … let's just say that I didn't have tiny St. Peter's in my Elite Eight. 
I've long called March Madness the second-most wonderful time of the year, and I'm not joking. I remember as a kid waiting impatiently for Sports Illustrated to arrive in the days before the tournament kicked off so I could carefully remove the pristine empty bracket that served as the centerfold advertisement (and I think I remember it being sponsored by Camel cigarettes more than once, if you want to know how old I am) and fill it out with my predictions. Could I predict an upset that made me look like a genius? Would I ever predict the actual winner? (1. sometimes, and 2. not that I can remember.)
The national championship game was always special when I was growing up, because it was a rare school night that our parents didn't try to send my brother and me to bed at a decent hour. I remember switching my allegiance from Houston's "Phi Slamma Jamma" to Jim Valvano's North Carolina State at halftime of the 1983 title game, and then watching Valvano run all over the court looking for someone to hug when his team pulled off the upset. I remember in 1991 doing my senior-year research paper—for English class—on the history of the NCAA Tournament and preparing to make a big to-do about the historical significance of UNLV winning back-to-back titles. And then having to scramble when Duke beat UNLV. That established a lifelong grudge against the Blue Devils that has been fueled by Duke's consistent ability to recruit some of the least-likable players in the game, from Christian Laettner in the early '90s to Grayson Allen just a few years ago.
College sports have changed tremendously in the last quarter century, not always (or even usually) for the better, and the TV money generated by events like March Madness is part of it. We've seen coaches' salaries skyrocket and watched them hop from job to job, leaving behind players they had recruited while staying one step ahead of the NCAA's compliance police. We criticize college football players for sitting out bowl games that are largely meaningless but profitable, just because they don't want to risk their own financial fortunes by getting injured right before the NFL Draft. We've watched the NCAA reap billions from big events while arguing for the importance of athletes' amateur status (that facade has cracked, fortunately).