Did MSNBC Report That the Democratic Party 'Interfered in the Primaries to Stop' Sanders?
A tweet by activist Shaun King is a mixed bag.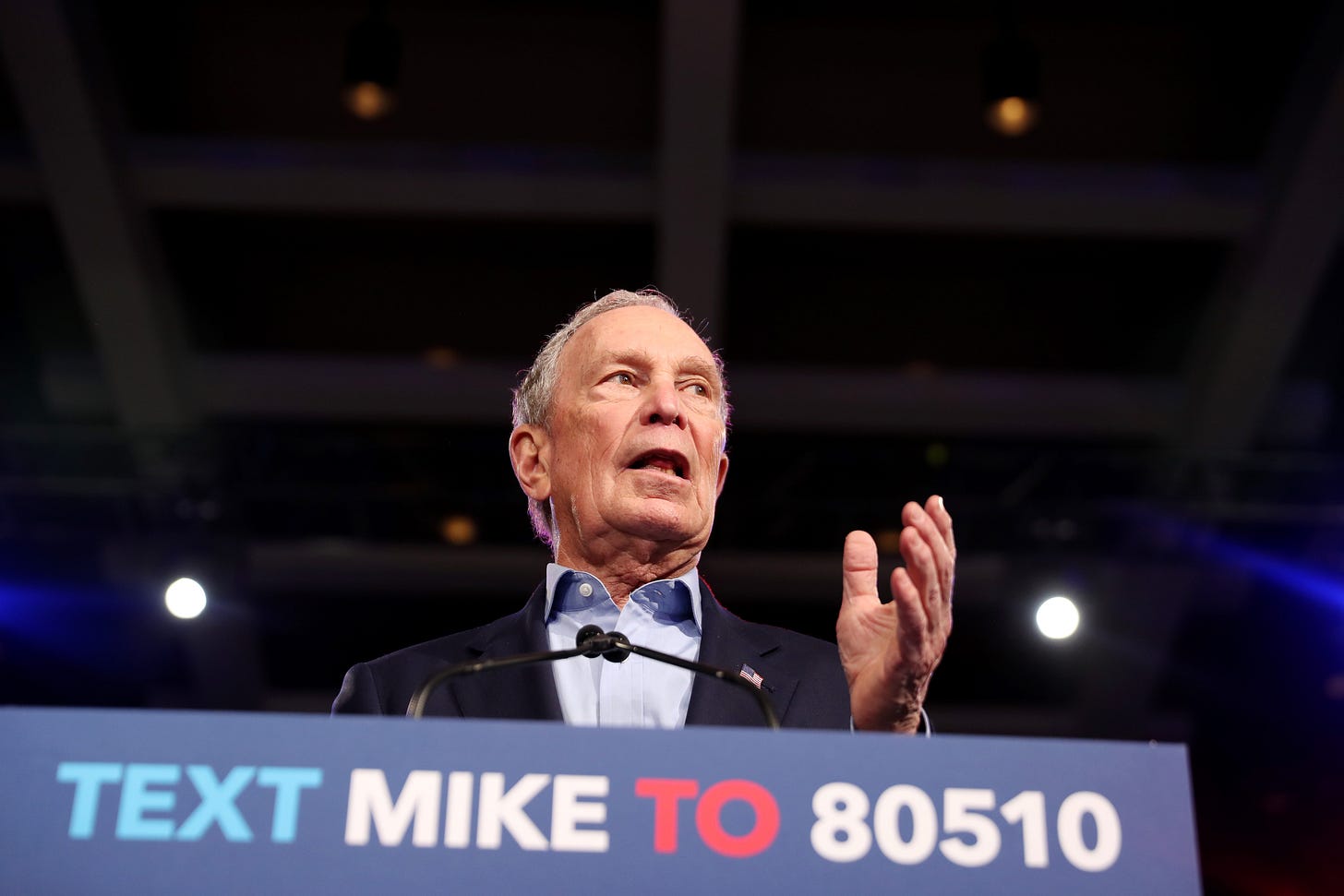 A Twitter spat between Bernie Sanders surrogate Shaun King and Rachel Maddow occurred the evening of Super Tuesday, in which King stated MSNBC and Maddow had reported the Democratic Party had interfered in the primaries to stop Bernie Sanders. Maddow, on the other hand, said that such reporting never occurred.  
In a tweet that received more than 10,000 retweets and over 33,000 likes, King told his 1.1 million followers:
Maddow was quick to deny the charge:
While Maddow is correct is saying that she didn't report any such thing, MSNBC national political reporter Josh Lederman, who also participated in the network's Super Tuesday coverage, did, in fact, report that party leaders were trying to get Michael Bloomberg to "bow out of the race, clear a path for Joe Biden."
"We've been talking to Democratic officials, senior people within the party," Lederman said. "People who have a lot of influence, who have acknowledged that they have been in touch with the Bloomberg campaign, trying to make the case that now is the time, for the sake of party unity, for him to step aside, particularly as the party really coalesced behind Joe Biden.
Maddow provided some commentary after Lederman's segment, during which she said: 
"It's striking to hear Lederman say that the Bloomberg campaign is experiencing intense pressure from multiple sources from inside of the Democratic Party that he needs to quit."
What party leaders reportedly asked Bloomberg to do doesn't amount to interfering with the democratic election of a party nominee and is fairly commonplace in primaries. Candidates with an unlikely path forward often withdraw and support an ideologically aligned former rival who has a better shot at winning; Pete Buttigieg and Amy Klobuchar both ended their campaigns and endorsed Biden earlier this week, while former candidate Marianne Williamson said she would support Andrew Yang after she left the race and later endorsed Sanders once Yang withdrew. Across the aisle, Chris Christie endorsed Donald Trump and Jeb Bush endorsed Ted Cruz in 2016.
King's tweet, thus, seems to be a bit of a mixed bag in terms of accuracy. He is correct in stating that MSNBC reported Democratic officials were asking Bloomberg to drop out to help unify the party around Biden, though King mischaracterizes such actions in calling them "interference."
Photograph by Joe Raedle/Getty Images.
If you have a claim you would like to see us fact check, please send us an email at factcheck@thedispatch.com. If you would like to suggest a correction to this piece or any other Dispatch article, please email corrections@thedispatch.com