Did Reagan Say Dems Would 'Restrict Your Freedoms … in the Name of Professional Victims'?
No.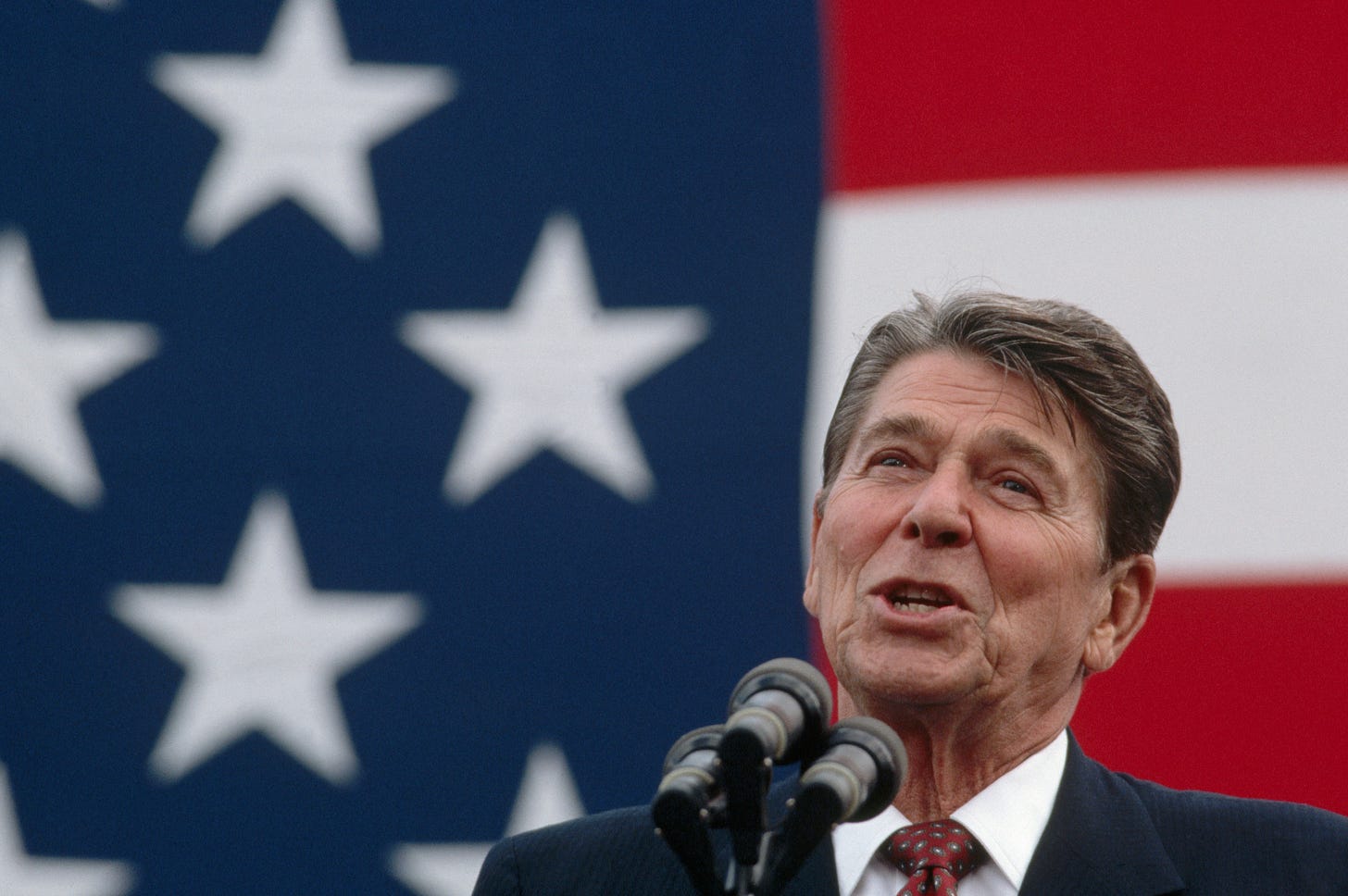 Viral social media posts claim President Ronald Reagan warned that the Democratic Party would one day "restrict your freedoms, restrict your history and restrict your safety. All in the name of professional victims that don't understand the consequences of their ignorance."
And now here we are📍 Damn Ronnie predicted the future just as well as Orwell did.
There is no evidence that Reagan ever uttered those words. A Google search for the quote does not turn up any reliable sources, with the top results being various social media and meme pages. Michael Pinckney, an archivist for the Ronald Reagan Presidential Library, had also never heard of the quote. Pinckney told The Dispatch Fact Check: "This quote states President Reagan said this in 1987. We have all his official speeches and I could not find this quote for that year or any other between 1981-89."
Based on all available information, this quote is inaccurately attributed to Reagan, and posts that continue to propagate it are false.
If you have a claim you would like to see us fact check, please send us an email at factcheck@thedispatch.com. If you would like to suggest a correction to this piece or any other Dispatch article, please email corrections@thedispatch.com.
Photograph of Ronald Reagan by Wally McNamee/CORBIS/Corbis/Getty Images.