Dispatch Live Is Back This Thursday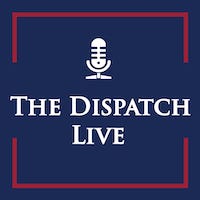 This Thursday, June 4 at 8pm ET / 5pm PT the team from The Dispatch Podcast will be back for Dispatch Live.

To join, simply register using the link below. We'll email you directions for joining the livestream from the comfort of your home–it's as easy as clicking a link and entering a password. 
Members have the choice of joining in the Live Chat or typi…
This post is for Dispatch Members only