Fact Checking a Bill Gates Coronavirus Soundbite
The billionaire made the comment while promoting his book on the pandemic.
A viral Instagram post displays a quote it claims is from Bill Gates comparing COVID-19 to the flu: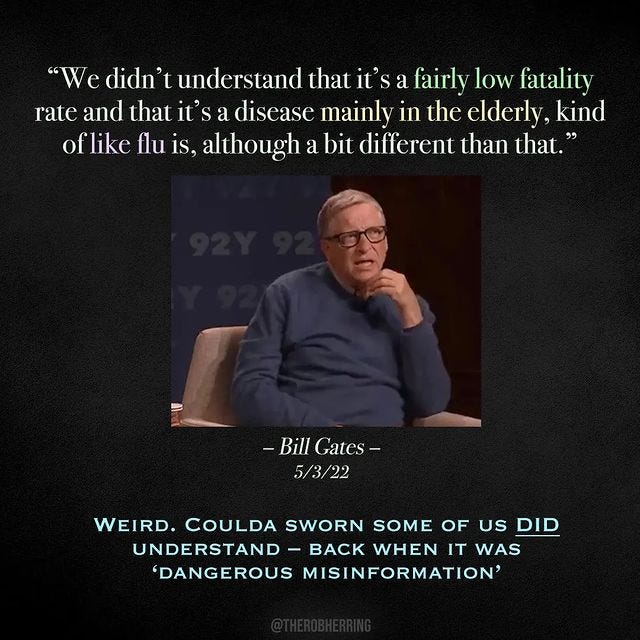 The quote is accurate, and comes from a conversation Gates had with Fareed Zakaria at the 92nd Street Y, a nonprofit cultural and community center in New York City, to promote his new book, How to Prevent the Next Pandemic. During the May 3 conversation, Gates talked about the early days of the pandemic when the coronavirus variant about to sweep the world was not yet well understood.
Gates said: "It wasn't until early February, when I was in a meeting that experts at the [Gates] Foundation said there's no way, you know, this, there's been way too much travel without diagnosis for us to contain this. And then, at that point we didn't really understand the fatality rate, you know, we didn't understand that it's a fairly low fatality rate and that it's a disease mainly of the elderly, kind of like the flu, although a bit different than that. So that was a pretty scary period, right, where the world didn't go on alert, including the United States, nearly as fast as it needed to."
If you have a claim you would like to see us fact check, please send us an email at factcheck@thedispatch.com. If you would like to suggest a correction to this piece or any other Dispatch article, please email corrections@thedispatch.com.