Our Best Stuff About the Campaign, the State of the GOP, and More
Two Republican PACs take different approaches to defeating Donald Trump.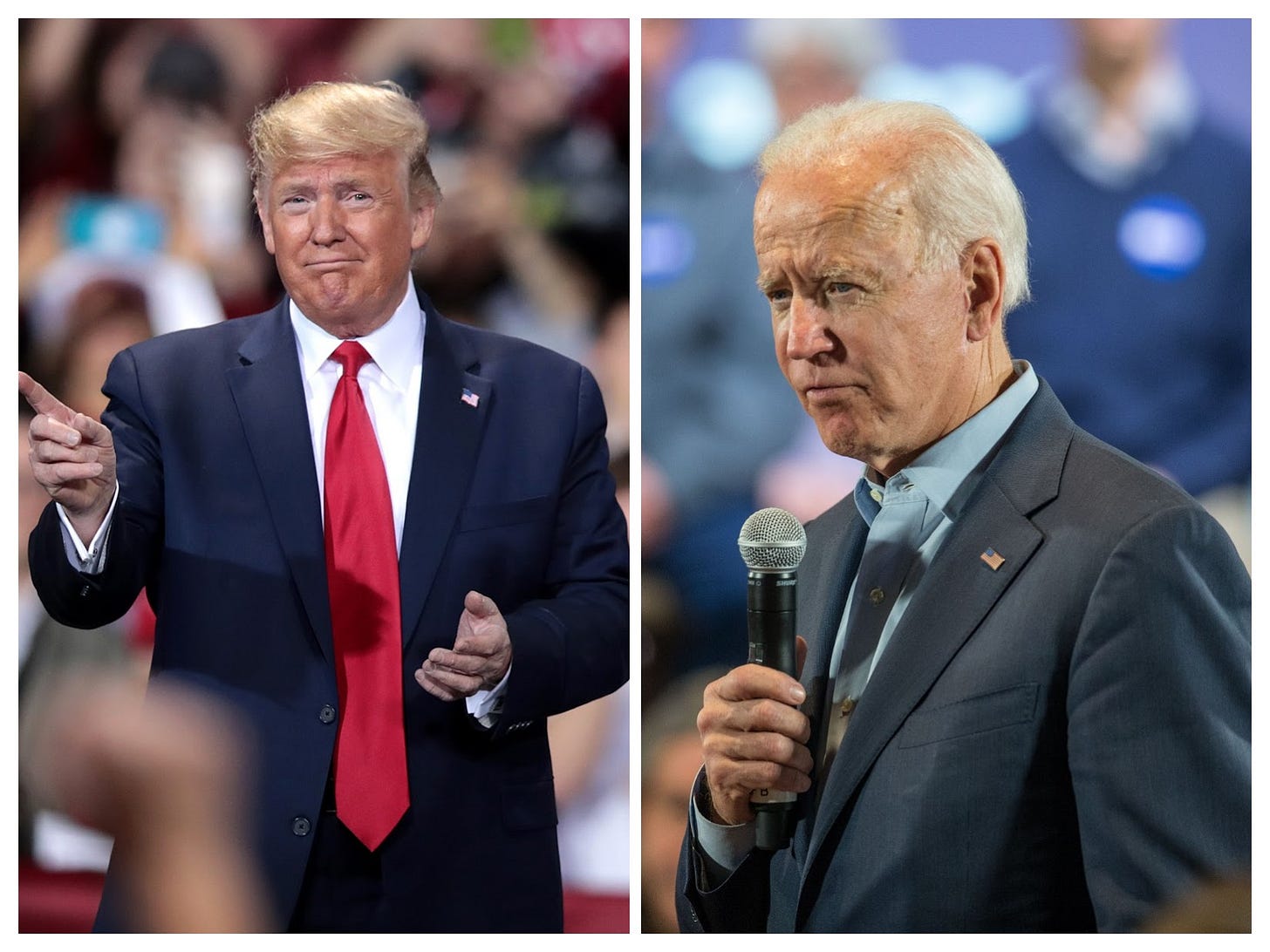 We tend to mark defining moments in our history with the "Where were you when …" question. It makes sense: The moment is frozen in time, and it's unforgettable. I was in seventh-grade art class when a teacher entered the classroom and announced that the Challenger had exploded. Almost 20 years ago, I remember my husband answering an early morning (on the West Coast) phone call and reaching for the TV remote. I didn't know what to expect other than it had to be bad news, but I was definitely not expecting to see the Twin Towers burning.
Pandemics, however, are a different kind of beast. We'd all heard the horrifying accounts from China, we'd read the stories about cruise ships stuck at sea, unwelcome at many ports. But there was so much uncertainty, and it was a slow buildup. So where were you when it became very real? 
It was March 11. I was folding laundry, and Donald Trump was workinghis way through his Oval Office speech. But that wasn't the big moment. No, for me at least it was when the news alerts started blowing up my phone. Rudy Gobert of the Utah Jazz had tested positive, and the NBA was suspending its season. The league wasn't going to attempt to play games without fans, or any other half measures. A full-on shutdown.
The one glimmer of hope that emerged after the initial confusion was that the season wasn't canceled, just on hold. If it all blew over, maybe we could have games again in a few weeks, or a month. 
Well, March turned into April—and what felt like six months or so later—April turned into May. But the only playoff basketball available to watch were rebroadcasts of old games. (Yes, yes, I did watch the fourth quarter of the greatest game in NBA history more than a few times.)  
Finally—FINALLY—that all changed Thursday night. More than a month after the season should have ended, the NBA staged its first games since March. What struck me, besides the simple joy of having one of my favorite sports back, was how the whole situation is a kind of microcosm of our present situation, about how much things have changed, and how many things have happened since.
The conditions under which the league reopened—in the Disney "bubble" in Orlando, with no fans, with coaches and players spread out theater-style, in a socially distanced bench area—reflect the kind of compromises we are all making right now. The pandemic is a very real threat, but so is an economic shutdown. We want to be safe, but we've lost patience with isolating at home. 
There's still so much uncertainty, about everything. We don't know how our kids can go back to school. We don't know if we're going to have to revert to more extreme precautionary measures and what the economic fallout might be. At this point, we just have to take what we can get.
And so on Thursday, I was just happy to be sitting on the couch watching games, knowing that if I watched SportsCenter afterward, there would be real highlights of real games. It might not have been the BEST basketball—players had tired legs, there were more airballs than you'd expect, and it will take some time to get used to watching with no fans. 
But there was exciting rookie Zion Williamson doing his disruptor thing. There was Anthony Davis lighting up the Clippers until LeBron found his groove. And, of course, there was LeBron rallying at the end to hit a go-ahead shot and then getting a great defensive stop to end the game. 
Yes, we have to take what we can get for now. Some days, that's not so bad.
Now, on to our best stuff from the week:
As we inch closer to the 2020 election, two different conservative anti-Trump PACS are taking different approaches to addressing Donald Trump's reelection. Declan profiles them together this week. The Republican Voters Against Trump is airing video testimonials from people who voted for Trump in 2016 and won't be this time. The group's efforts are aimed at keeping Trump from being re-elected and, as strategic director Sarah Longwell puts it,"Politics is very tribal, and so we're trying to create kind of a new tribe." Meanwhile the Lincoln Project has a decidedly more anti-Republican approach, s targeting not just Trump but also his Senate Republican "enablers." As Steve Schmidt, a political operative who helped start the Lincoln Project, put it: "The Matt Gaetz, Jim Jordan, lunatic fringe of the party is a specific type of metastasis of the cancer that's in our politics. These guys are nuts and fools," he said. "In some degree, the [Sen.] Susan Collinses and the [Sen.] Cory Gardners are worse than all of them because they know better. And their issue is cowardice," Schmidt argues.
Last week, we told you that our own Sarah Isgur was launching a campaign newsletter to cover the last 100 days of the 2020 campaign. In her debut, she compared the dueling ad strategies of Biden and Trump, and she described what Biden's efforts to pick a running mate look like. "My best comparison is a Jane Austen novel. "Not any particular one mind you, but you've got the most eligible bachelor in the county who can have his pick of wives and then you've got a bunch of would-be mates doing their best to try to win him over (but not look like they are trying too hard or look like they aren't trying," she writes. "Interested, but not desperate. Charming, but not frivolous. Serious, but not insipid.) Biden needs to figure out what kind of partner he wants and what kind of partner she will be."  And speaking of the veepstakes ... in a midweek edition just for our paid members, Sarah interviewed the author of a book about Dick Cheney who also broke the news in 2012 that Mitt Romney had chosen Paul Ryan as his running mate (Pssst … it's Steve).
Did you catch Donald Trump's conversation with Jonathan Swan of Axios, wherein he admitted he had not raised the issue of whether Russia offered the Taliban bounties for attacks on U.S. soldiers? Jonah did, and oh, does he have thoughts in his members only midweek G-File. "Let me pause for a moment to make an important point: The president's desk isn't magic. … In 1688, James II thought he could prevent a new Parliament being formed or a new king being named if he threw the official seal of the monarch in the Thames. After all, the seal was the instrument of his power. … Well, no similar rules apply to the Resolute desk. If the president hears credible information about anything, he can act on it whether or not it physically reaches some random piece of furniture in his office in paper form. I suspect the news of the Demon Semen Doctor didn't reach the president's desk either, but that didn't stop him from acting on it."
And some other stuff we'd love for you to check out: