Our Best Stuff From a Week Where We Felt Stuck in Place
Supreme Court decisions, Roger Stone's commutation, and more.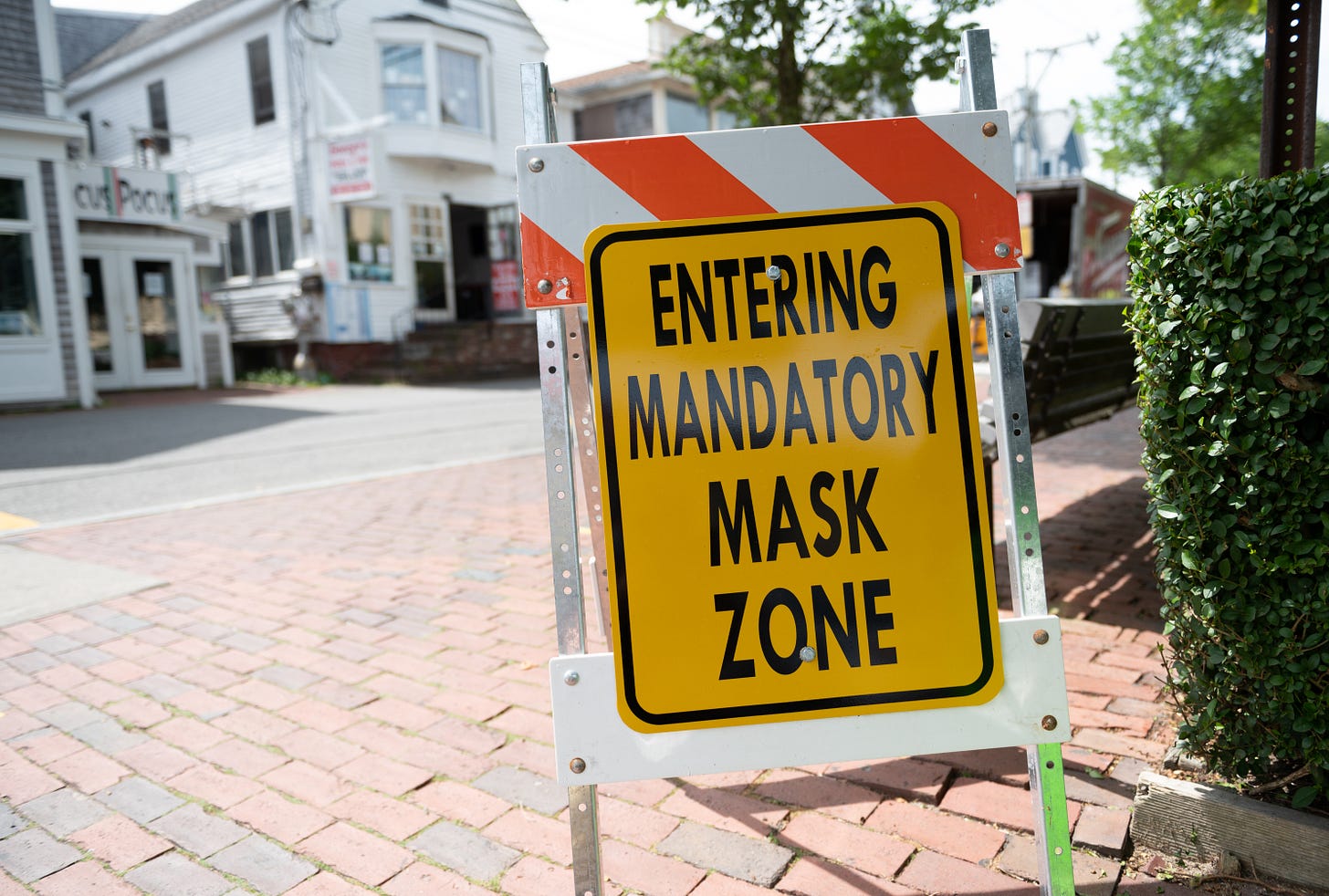 It's not an understatement to say that the pandemic has created a few different kinds of time warps. We've all joked that April lasted six months, or two years, or more. Same with May. The coming return of professional sports creates its own distortion: regular season NBA games in July? Playoffs in September? Major League opening day on July 23? It's weird. (I'll be honest. I'm not going to complain.)
It happens on a smaller scale, too. I'll get a Facebook memory about an end-of-season baseball tournament or swim meet, and it feels off because this year baseball season started in late May, and, well, no one is sure when we'll have swim meets again. 
And now, with cases spiking around the country, it almost feels like time is at once on hold and rushing forward. When schools first closed back in March, it was supposed to be for a few weeks. Now a new school year looms and very few people have any idea whether their kids will be in classrooms in the fall. Office workers are looking at an indefinite future of Zoom calls and apologizing to colleagues and clients for the dog barking in the background. (Sorry, Dispatch colleagues!)
We can't move forward until things get better⁠—governors in the South and the Sun Belt who are experiencing the worst outbreaks are walking back or pausing their reopening measures. The Ivy League schools canceled fall sports. I would crack a joke about them not being missed, but just days later the Big Ten said it would cancel all non-conference competition to free up schedules for possible delay, so it appears they may be a canary in the coal mine. 
And yet time fall will arrive, even if college football doesn't (and without college football fall will be a pale simulacrum of its normal self, but I digress). Back-to-school time will come, even if the school buses don't. Holidays will come, even if we can't celebrate with family and friends.
What that means to me is a continuing sense of loss, one that we can't easily dismiss. I use Tweetdeck to manage the occupational hazard that is Twitter, and I have a whole list for COVID coverage. I follow doctors and public health officials and politicians and journalists who are writing about it. And recently an author of one account I follow, a former health care official, launched into a long thread about adjusting to our "new normal." He went on about how we might lose a football season, or basketball season, or suffer through a suboptimal school year but—hey—it'll eventually be OK. And I was immensely bothered by the glibness with which he dismissed very real losses and setbacks. There are economic costs, mental health costs, physical health costs. Too many complex situations are being reduced to binaries, when they aren't.
I know there are no easy solutions or quick answers. And there are downsides to being a permanently negative Nellie. But we cannot have real conversations about how to survive the journey to the "other side" of this pandemic without acknowledging the costs and losses of what it will take to get there. For now, though, we are stuck in place.
On that cheery note, on to the week that was.
Lauren Boebert owns a restaurant in Rifle, Colorado, called Shooters. It's aptly named: she encourages her employees to open-carry on their shifts. She's also sympathetic to the QAnon conspiracy theory that there is a "satanic, pedophile, child sex trafficking deep state" that runs Washington, D.C., and can be conquered only by Donald Trump. And, by the way, she's also running for Congress in a solidly red district. Audrey Fahlberg profiles Boebert and other candidates who indulge in fringe movements to illustrate a growing problem within the GOP.
It didn't take long for the protesters and rioters who tore down Confederate statues while protesting the death of George Floyd to turn their attention to the Founders. Jonah has a powerful retort to those who suggest we should condemn Washington, Jefferson and others because they were imperfect men and because our Constitution didn't abolish slavery at the outset: "As I keep saying, the choice the Founders faced at the Constitutional Convention wasn't between a Constitution without slavery or one with it, but a choice between a workable Constitution or no Constitution at all." Instead, in his midweek (members-only) G-File, Jonah opts for gratitude for how the Founders "set up a constitutional order designed to protect against the worst aspects of human nature."
Every year, the end of the Supreme Court term brings with it the most anticipated rulings in the biggest cases, and this year was no exception: abortion, religious liberty, and Donald Trump's financial records were all on the docket. But one decision that garnered less attention amid the hubbub may prove to be long-lasting and significant. Ronald L. Rubin writes that the decision has the potential to undo decades of growth in the administrative state⁠—the many agencies that are largely independent but under the purview of the executive branch. In other Supreme Court coverage, Andy Smarick calls the decision in Espinoza vs. Montana Department of Revenue "a significant win for advocates of school choice and, more broadly, for those who believe faith-based institutions should be able to more fully engage in government programs." 
Now for the best of the rest:
Photograph by Zach D Roberts/NurPhoto via Getty Images.