Was President Trump's Nobel Peace Prize Nomination Forged?
Not this time.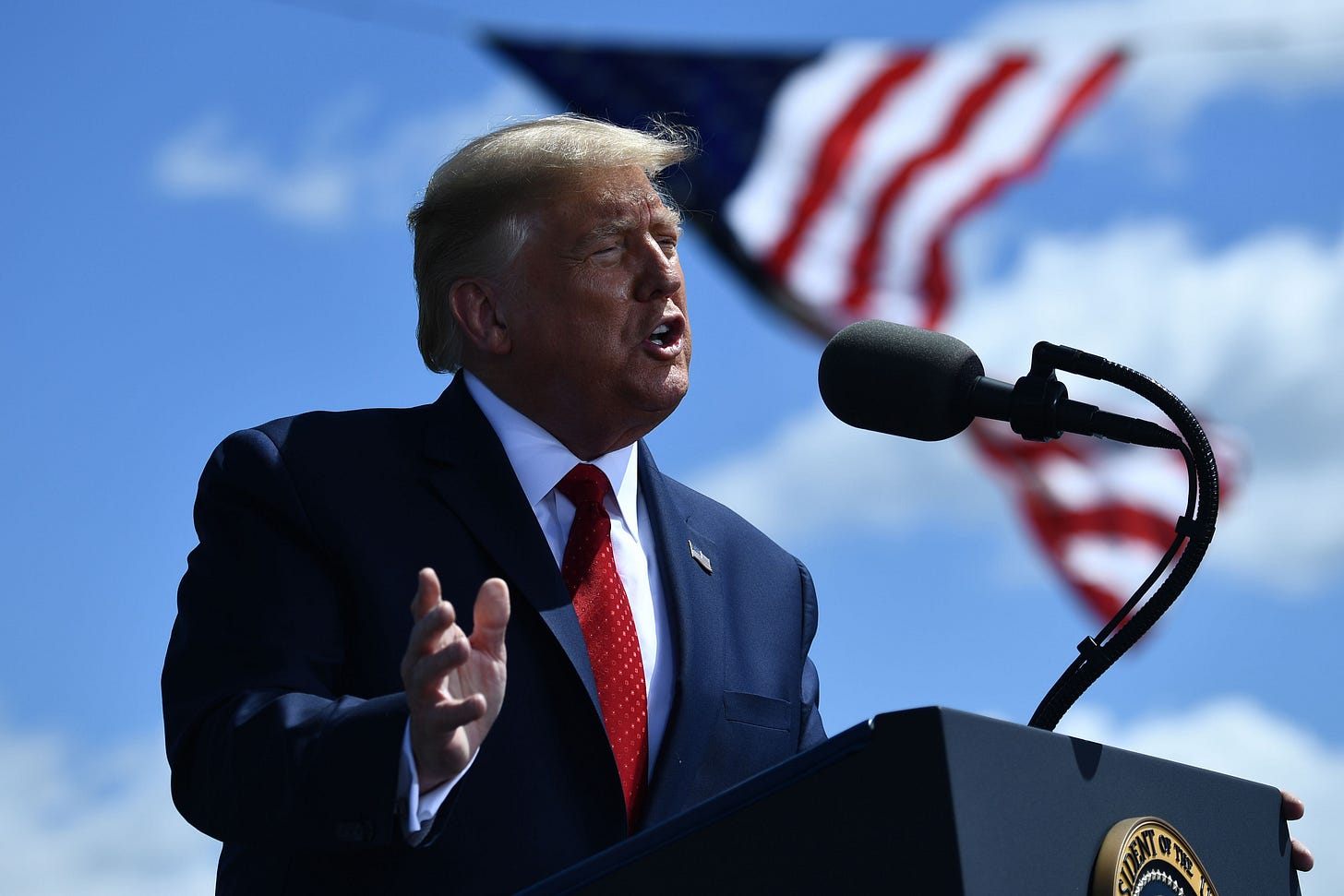 Claims that President Donald Trump's nomination for a Nobel Peace Prize was forged went viral on social media Friday. Prominent journalists including Jeffery Goldberg, Howard Fineman, and John Harwood; along with politicians including former Michigan Gov. Jennifer Granholm; and other significant figures on Twitter shared a New York Times article titled "Trump's Nomination for the Nobel Peace Prize Was Apparently Forged. Twice." The only problem? The article was published on February 18, 2018.
The Times' article is about how the Norwegian Nobel Committee, the body responsible for selecting the Peace Prize winner, discovered that 2018 and 2017 nominations for Trump were forgeries. The committee has strict guidelines about who can nominate someone for the Peace Prize, and determined that the submissions in question were forgeries after the individual who supposedly submitted the nominations denied having done so. It was theorized that the same perpetrator was responsible for both forgeries, but investigation into the forgeries was closed because law enforcement decided there was insufficient information to uncover a culprit.
Trump's nominations for the Peace Prize this year—there have been two so far—are both undoubtedly authentic. The people who submitted his name have both announced publicly that they did so, and both meet the criteria necessary to be a nominator—the first nomination came from Christian Tybring-Gjedde, a far-right member of the Norwegian Parliament, and the second came from Magnus Jacobsson, a member of the Swedish Parliament, who didn't nominate Trump as an individual, rather nominating the U.S. government for brokering a peace deal between Serbia and Kosovo. As members of their countries' respective national legislative bodies, the two men meet the criteria to be Nobel Peace Prize nominators. 
If you have a claim you would like to see us fact check, please send us an email at factcheck@thedispatch.com. If you would like to suggest a correction to this piece or any other Dispatch article, please email corrections@thedispatch.com.
This fact check is available at IFCN's 2020 U.S. Elections FactChat #Chatbot on WhatsApp. Click here, for more.
Photograph by Brendan Smialowski/AFP/Getty Images.