Was the Beirut Explosion a 'Bombing' or an 'Attack'? Or Just an Accident?
It's too early to tell.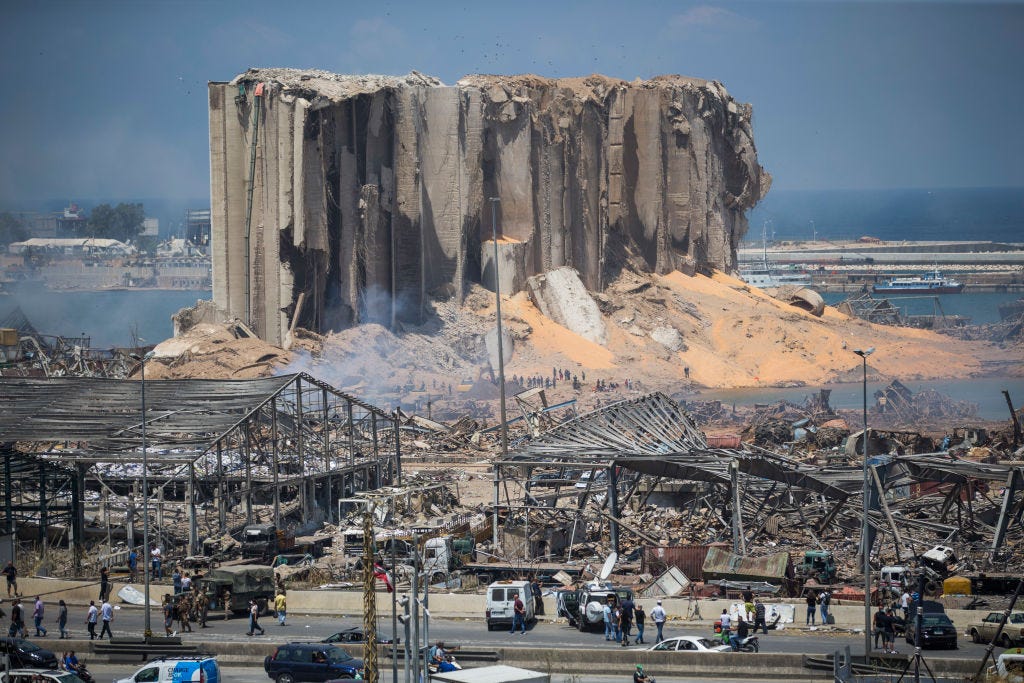 At a press conference Tuesday night, President Trump referred to an explosion in Beirut as a "terrible attack." Trump said his basis for this belief was that he'd "met with some of our great generals" who "just seem to feel that it was." Viral social media posts contained similar rhetoric, referring to the "Beirut bombing" and some suggesting the explosion was a nuclear blast. There is currently no information to back up these claims.
The source of the explosion is already known: Lebanese Prime Minister Hassan Diab said the explosion came from a warehouse containing 2,750 metric tons of ammonium nitrate, a highly explosive material typically used as a fertilizer, and general security chief Abbas Ibrahim confirmed that the material had been confiscated and stored in the warehouse some years earlier.
Based on the timeline, it's believed that the ammonium nitrate was confiscated from a Russian shipping vessel in 2013. Local media reported that the head of Lebanon's customs authority had written six memos warning the storage situation was dangerous. What remains unknown at this time is what caused the materials to ignite. Local media also reported that the explosion was accidentally ignited by welding occurring nearby, but as Secretary of State Mike Pompeo noted in his statement on the matter, the Lebanese government is "continu[ing] to investigate its cause." Secretary of Defense Mark Esper echoed his comments, saying that we're "Still getting information on what happened," but that "Most believe that it was an accident as reported and beyond that I have nothing further to report on that."
Based on what is known about the explosion, it is too early to tell if it was an attack or a bombing of some sort. It can be said with certainty, however, that what occurred in Beirut was not a nuclear explosion.