Get 3 months of full access to everything The Dispatch offers for just $3. Support quality, fact-driven journalism.
Trial offer for an annual Dispatch membership plan only; current members not eligible. After 3-month promotional period your subscription will automatically renew at the standard price of $100 annually, each year until you cancel. You can cancel your membership at any time from your account page or by contacting members@thedispatch.com. Cancellation takes effect at the end of your current billing period. Offer terms and pricing are subject to change.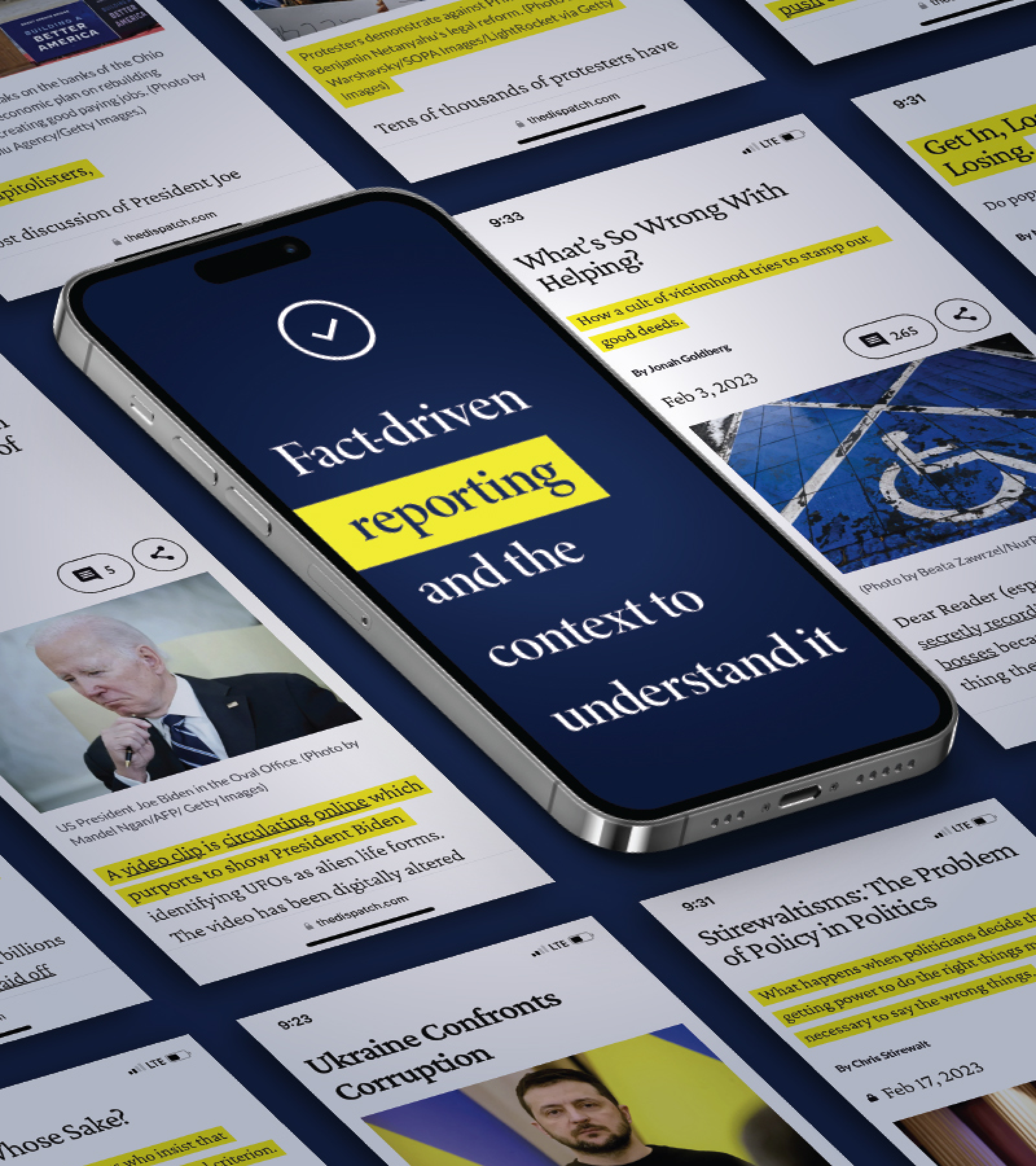 Finally did it: Paid subscription to The Dispatch. Long overdue. Thanks to their team for providing thoughtful, smart analysis on news/culture.
Emily M.
This is the best media investment I make. 
David M.
The Dispatch was always awesome but all the new writers are making it even better. I am thrilled with the new people and the consistent day after day value of the veterans. The Dispatch is the place to be.
John W.
Just renewed my subscription and delighted to do it. Don't tell Steve I'd pay a lot more that $100 a year to remain a member of this great group.
Larry J.