Dispatch Live: Kevin Williamson and David French Take Your Questions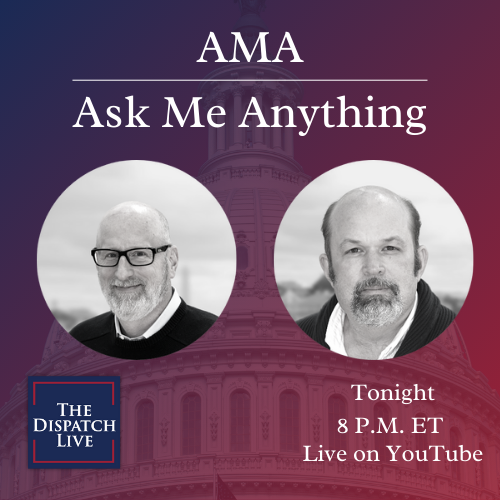 On tonight's intimate Dispatch Live, Kevin is joined by David French for an audience AMA ("ask me anything"). Get your questions ready!
In addition to your queries, the two will catch up on President Biden and Voldydymar Zelensky at the U.N. General Assembly and do a round of updates from the legal world, from Google, to guns, to Elon Musk.
To ask Kevin or David your questions, you can simply reply to this post before the conversation. And during the livestream, you can comment on YouTube or use the chat feature.
Grab a drink, get your questions ready, and join us on Tuesday, 8 p.m. ET on YouTube for this week's Dispatch Live.