Dispatch Live: McCarthy Can't Keep His House in Order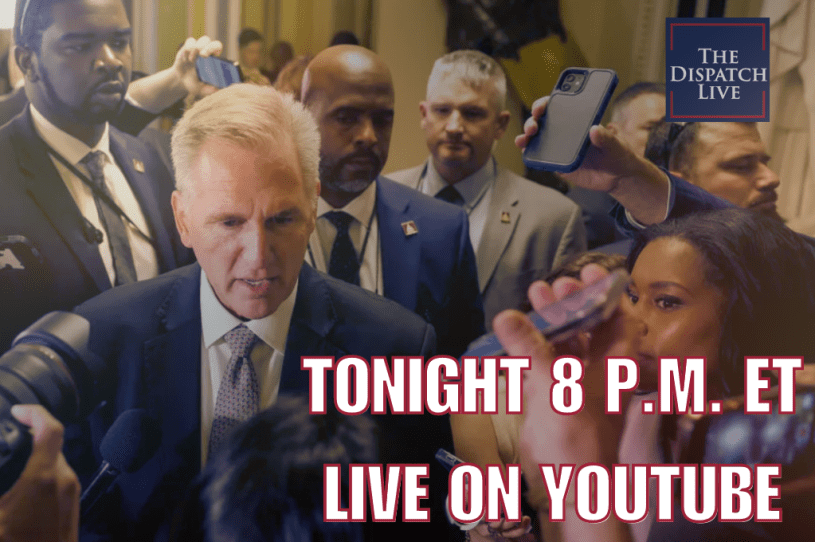 Tune in tonight as Kevin hosts a pre-debate discussion with Chris Stirewalt, David, and Andrew. Grayson then joins the program to discuss the GOP hardliners giving McCarthy a headache. Chris and Kevin will dissect Chris' piece on America's lack of class and Andrew will round out the conversation with a discussion on candidates' pro-life stances. Jonah might also join for a brief visit.
Grab a drink, get your questions ready, and join us on Tuesday, 8 p.m. ET on YouTube for this week's Dispatch Live.
Dispatch Live recordings are made available as a members-only podcast on select platforms. If you can't make it for the live broadcast, see below for information on how to access the podcast.
Q&A: We want to hear from you during the show. To ask questions of our panelists and interact with other members you can use the YouTube Live chat feature or simply comment on this post during the broadcast.