Fact Checking Tucker Carlson's Claims About Vaccines and School Attendance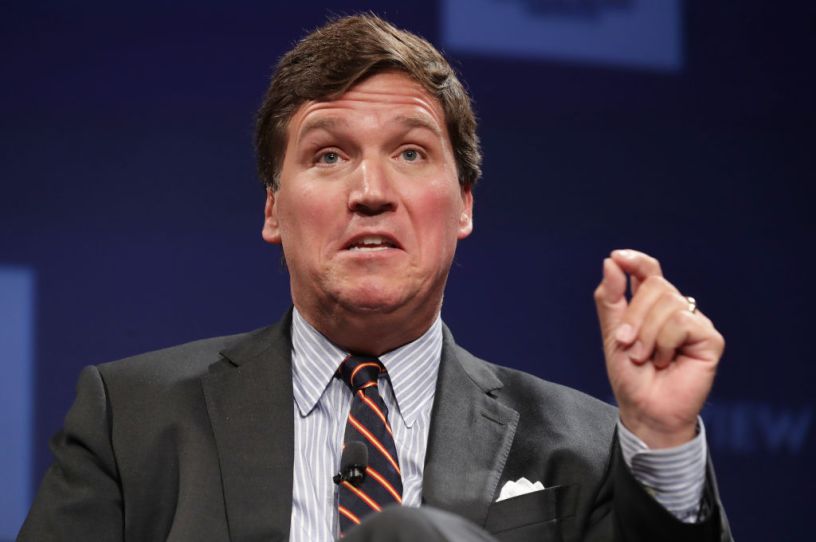 Tucker Carlson. (Photo by Chip Somodevilla/Getty Images.)
In a segment of his Fox News show on October 18, Tucker Carlson claimed that the Centers for Disease Control and Prevention "is about to add the COVID vaccine to the childhood immunization schedule, which would make the vax mandatory for kids to attend school."
Carlson's claim comes in response to the Advisory Committee on Immunization Practices' (ACIP) vote on October 20 to approve adding COVID-19 vaccine's to the CDC's recommended immunizations schedule for both adults and children.The committee voted unanimously to recommend the COVID-19 vaccine and booster for children 6 months and older.
It's true that the committee voted to add the COVID-19 vaccine to the 2023 immunization schedule, but Carlson's claim that the COVID-19 vaccine would be a requirement for school attendance is false. The ACIP recommends, but does not mandate, vaccines for children and adults.
William Schaffner, infectious disease specialist and Vanderbilt University School of Medicine professor, explained to The Dispatch that the 2023 immunization schedule is "a recommendation to practitioners of all kinds who care for children about what the routine immunization schedule is."
"It has absolutely nothing to do with those obligations, mandates, requirements in the various states that are necessary for daycare, kindergarten, middle school, and high school," Schaffner said.
According to the CDC, ACIP "comprises medical and public health experts who develop recommendations on the use of vaccines in the civilian population of the United States. The recommendations stand as public health guidance for safe use of vaccines and related biological products."
In an October 20 statement, the CDC emphasized that the agency "only makes recommendations for use of vaccines," and that "school-entry vaccination requirements are determined by state or local jurisdictions."
"It's important to note that there are no changes in COVID-19 vaccine policy, and today's action simply helps streamline clinical guidance for healthcare providers by including all currently licensed, authorized and routinely recommended vaccines in one document," the statement also said. 
If you have a claim you would like to see us fact check, please send us an email at factcheck@thedispatch.com. If you would like to suggest a correction to this piece or any other Dispatch article, please email corrections@thedispatch.com.