How Trump Is Helping Biden With Young Voters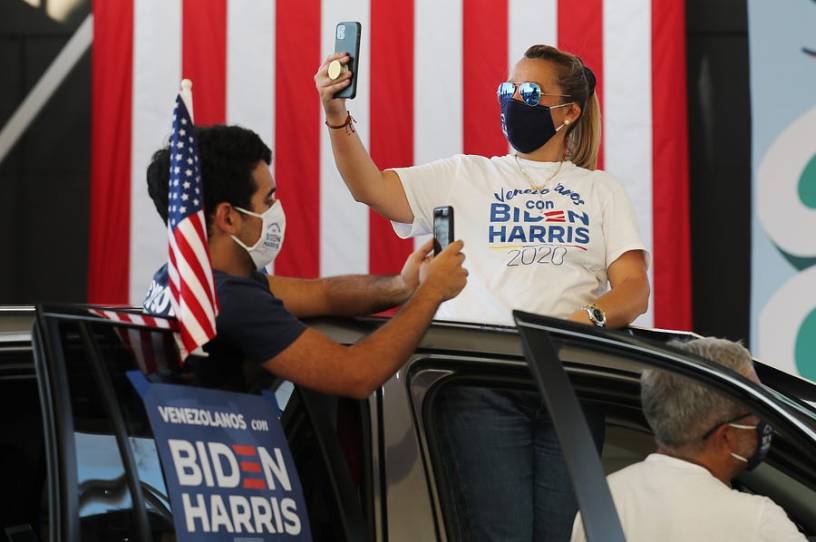 From promising free college and student loan relief to hosting 18-year-old pop star Billie Eilish at the Democratic National Convention, the Biden campaign is pulling out all the stops to charm the country's most apathetic voting bloc: young people. After his shaky primary season, are young voters finally warming up to the 77-year-old Democratic nominee? And if so, will they turn out to the polls in considerable numbers?
Recent surveys suggest Biden is headed for an electoral blowout among young voters come November 3. According to a September Forbes Under 30 Voter Survey, the Democratic nominee is on pace to carry 57 percent of likely Generation Z and millennial voters—down from his June peak of 60 percent in the same poll, but much stronger than Trump's 35 percent showing. A Morning Consult/Politico poll conducted Sept. 17-21 also shows Biden in good shape, carrying voters age 18-23 by 51 percent to Trump's 25 percent (16 percent had no opinion). 
This bump is here to stay. "I don't perceive in any way the possibility of a shift of even a minuscule number of young people over to Trump, unless he absorbs college tuition and gets everyone a job and health care," said John Zogby, the pollster specializing in young voter habits who conducted the Forbes survey. "So that's another way of saying that that's not going to happen." 
Youth voter turnout projections also bode well for the Biden campaign. The Fall 2020 Harvard Youth Poll shows 63 percent of young voters saying they will "definitely" vote in this election, compared with 47 percent in the same survey four years ago.