Why Donald Trump Is Trying to Delay His Trial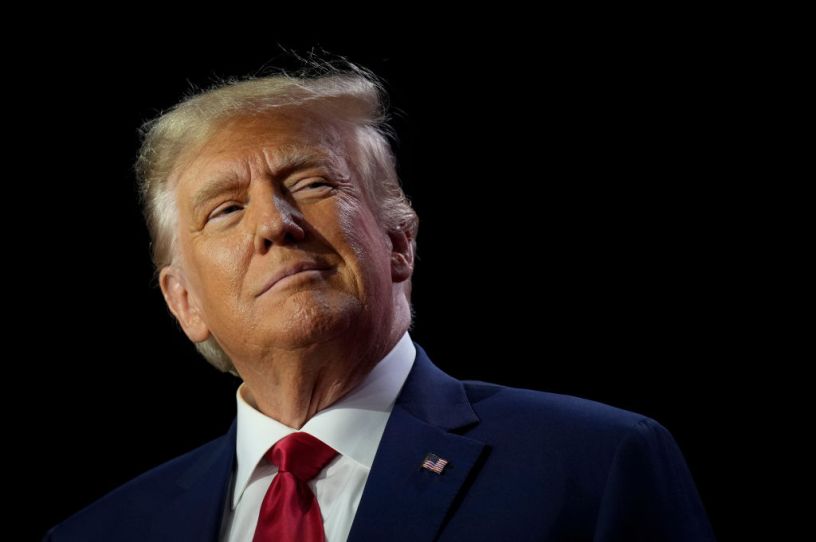 Former President Donald Trump. (Photo by Drew Angerer/Getty Images)
Tracking Donald Trump's legal situation often feels like drinking from a firehose, and on Tuesday the former president turned the spigot on. He announced that he had received a letter from the Department of Justice informing him he is the target of an investigation. That suggests the presidential candidate may be indicted in short order, possibly on charges related to the events of January 6, 2021. The legal and political worlds are colliding once again.
Next to nothing is certain about what the Department of Justice and special counsel Jack Smith have in store for Trump. At least for now. And that's good, because there are plenty of developments to consider about Trump's first federal indictment—and the politics therein.
First, a quick review of recent events related to the first federal indictment against Trump, which was over his the retention of classified documents at Mar-a-Lago:
After the indictment was filed last month, Judge Aileen Cannon of the Southern District of Florida set August 14 as the initial trial date. That was far too soon to be plausible. A few weeks later, the Department of Justice, which wants to move quickly, suggested a December trial date. Even a December start for this type of criminal indictment would be considered something close to light speed. In response, Trump's legal team filed a motion last week to delay the start of the former president's trial indefinitely (but definitely after the 2024 election).
You're out of free articles
Create an account to unlock 1 more articles