Why the National Debt Matters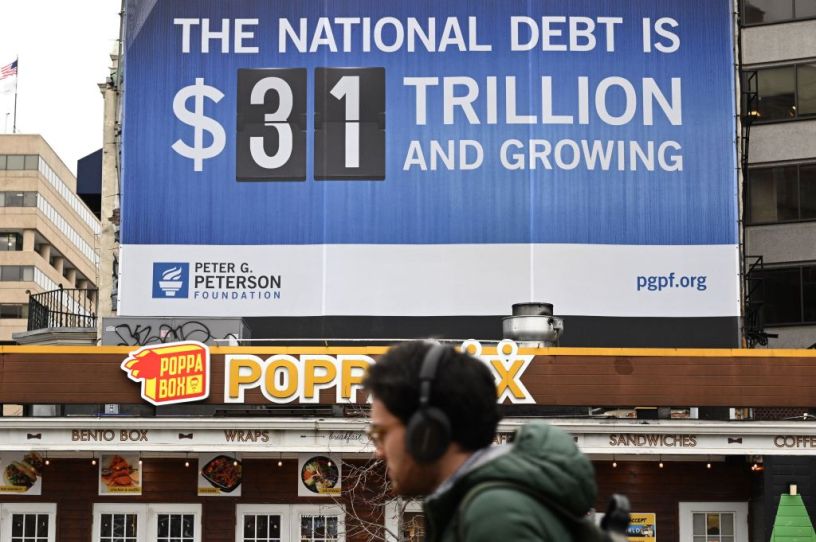 A billboard showing the national debt in Washington, D.C. (Photo by Mandel NGAN / AFP) (Photo by MANDEL NGAN/AFP via Getty Images)
The political clash over the debt ceiling has resulted in Republicans sounding like fiscal conservatives again: House Speaker Kevin McCarthy said this week that America's national debt is the "greatest threat" to the country's future.
How exactly does debt threaten the country, and how might it realistically be addressed?
Putting $31 trillion in context.
Throughout downtown Washington, D.C., billboards and posters from the Peter G. Peterson Foundation remind passersby that the national debt is now $31.4 trillion—and rising. Of that $31.4 trillion, about $25 trillion is held by the public. The rest consists of money the government owes itself—the Social Security Trust Fund often loans surplus income to the Treasury Department, for example.