By Arming Ukraine We Arm Ourselves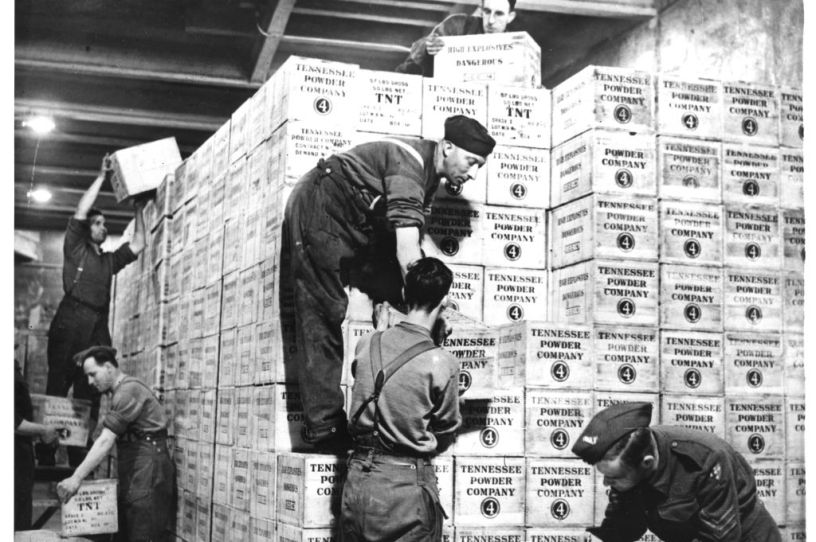 Cases of TNT and gunpowder shipped from the United States under Lend-Lease are stacked in a tunnel in western England. (Photo by: HUM Images/Universal Images Group/Getty Images.)
On Wednesday Ukrainian President Volodymyr Zelensky made an impassioned plea to Congress and America to continue providing support in general—and military aid in particular—for his country's defense against Russia's invasion. Congress and the administration look ready to answer that plea to the tune of $45 billion in the latest omnibus bill.
Skeptics are quick to say that's money America's heavily indebted federal government can't afford to spend. In fact, it's money the U.S. can't afford not to spend. America has a clear national interest in preventing a Russian victory in Ukraine, but keeping the young democracy armed also ensures that the American defense industrial base keeps our own military armed and ready.
The war in Ukraine has been a crucial stress test for our defense industrial base, which has been in the doldrums since the end of the Cold War. The war on terror made few demands on that base's ability to manufacture conventional arms like tanks, artillery, and missiles. Enthusiasts (including myself) stressed the importance of investing in next-generation systems as the key to victory in future wars. That meant billions for new technologies like autonomous systems or drones, directed-energy weapons, hypersonics, and artificial intelligence.
Now the threat of a major conventional conflict with China over Taiwan—or a wider war between Russia and NATO—looms large. A revived defense manufacturing base supporting Ukraine will be critical for our own ability to defer antagonists and protect our interests elsewhere.
You're out of free articles
Create an account to unlock 1 more articles