College Football Realignment: A Tragedy of the Commons?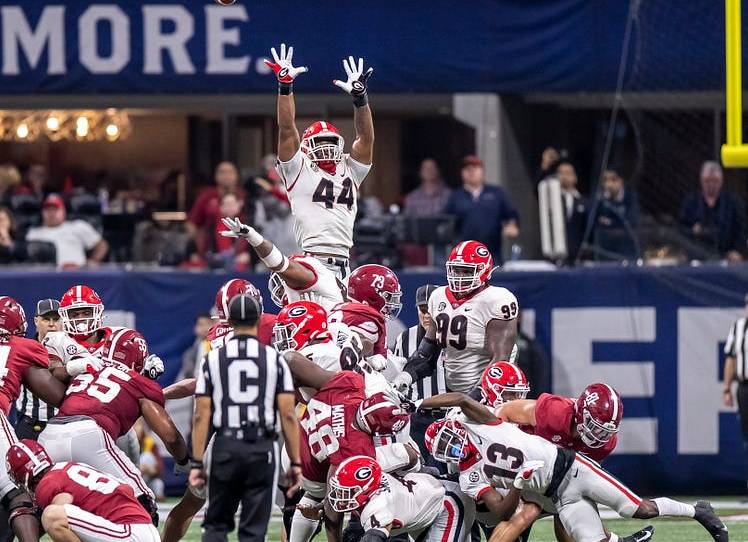 In two weeks, millions of fans across the country will file into stadium seats or flop down in front of their flatscreens for the start of the college football season. What they see will feel familiar—but it won't be business as usual. In fact, the business of college sports has almost never been this unusual.
Last year, Texas and Oklahoma announced they were abandoning the Big 12 for the Southeastern Conference in 2025. In June, USC and UCLA—two Los Angeles schools that have each been in the Pac-12 for about a century—announced they will be jumping ship and joining the Big Ten in 2024. 
These two moves have the SEC and the Big Ten poised to become 16-team megaconferences with previously unheard-of television and media revenue distributed among member schools—in the case of the Big Ten, "at least $80 million per year" per school, according to The Athletic. The rest of the "Power 5" conferences—the Big 12, the Atlantic Coast Conference, and especially the Pac-12, which will have only 10 members once USC and UCLA depart—are scrambling to catch up, and no one's certain of what comes next.
"Realignment, as the college sports industry refers to conference-membership changes, has offered episodic doses of athletic and administrative chaos for generations," the New York Times reported last month. "What has made this stretch particularly remarkable is the eagerness of marquee brands to flee leagues in which they wielded extraordinary prestige and leverage."
You're out of free articles
Create an account to unlock 1 more articles