Concessions to Iran, Russia Pile Up in Nuclear Talks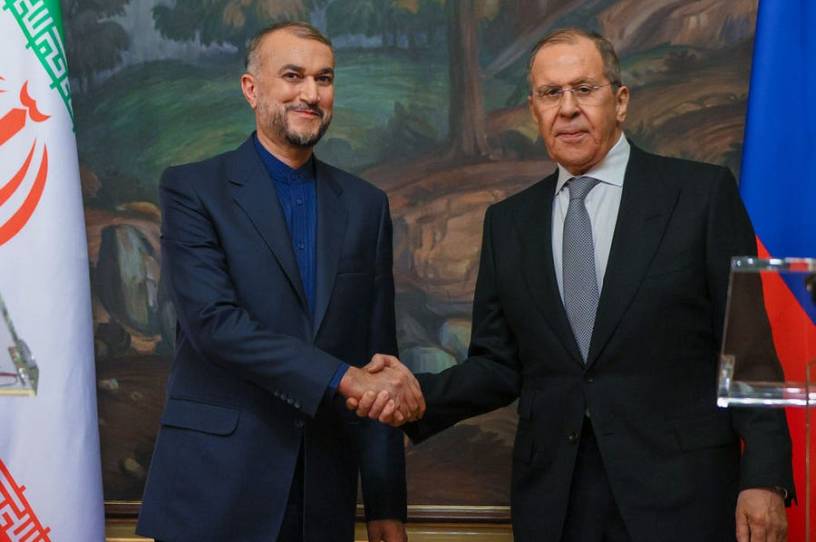 After eight weeks of gridlocked and often grueling negotiations through international intermediaries in Vienna, the United States and Iran looked on track to secure an agreement aimed at curbing Iran's expanding nuclear program this month. But last week nearly saw the efforts derailed in their final stages after Washington roundly rejected demands by Russia—a key player in the talks—to shield its own trade with Iran from Ukraine-related sanctions. Instead of the broad protections Moscow requested, U.S. negotiators agreed to Russia's involvement in a much narrower scope of nuclear-related activities.
So why did Russian Foreign Minister Sergey Lavrov take a victory lap with his Iranian counterpart in Moscow this week, claiming that talks had entered the homestretch and touting the two countries' growing economic ties? 
A recently rediscovered $10 billion contract between Iran's atomic energy organization and a Russian state-owned company, Rosatom, might explain why. The contract detailed  plans now underway for Russia to build two nuclear reactors at Bushehr nuclear plant in Iran, an enterprise the new Iran-U.S. nuclear agreement would explicitly protect. And there could be more to follow. A November 2014 protocol between Russia and Iran, outlined in a Rosatom document obtained by The Dispatch, left the door open for Russia to build six additional reactors and generate billions more in revenue in the future. 
This carveout could extend President Vladimir Putin a meaningful monetary lifeline as the West has backed Russia into an economic corner with sanctions. For context, Russia's entire bilateral trade with Iran last year was only $4 billion in total, which was an  80 percent increase from the previous year.   
You're out of free articles
Create an account to unlock 1 more articles