'Don't Look Up' Doesn't Land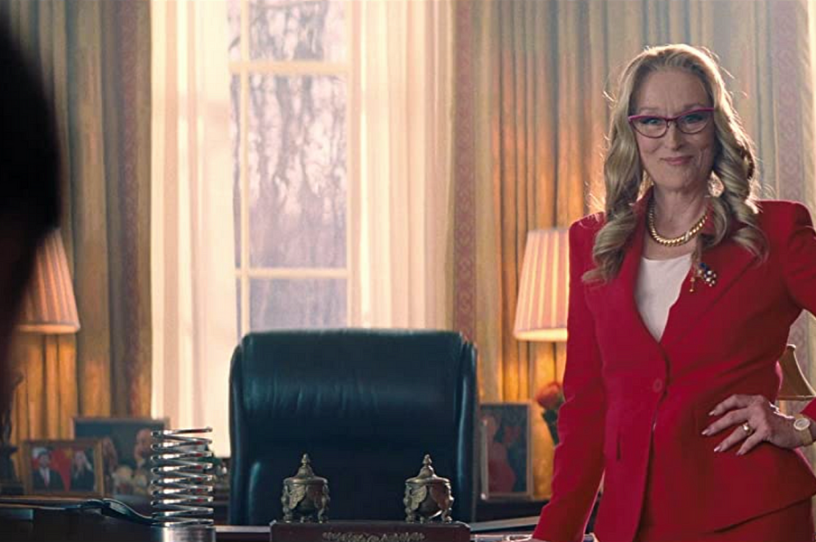 Don't Look Up, Adam McKay's dark comedy released on Netflix just before Christmas, has gotten an enormous amount of attention, despite the fact most film critics tend to agree it doesn't hold together too well artistically, even as some welcome it for its propagandistic value.
As you'd expect from the creator of Step Brothers and Talladega Nights, nothing about the film is subtle. A giant comet is barreling toward Earth, and both the media and Washington are incapable of taking the threat seriously. McKay and the story co-creator, David Sirota, have been very clear about what they're up to. "Clearly," McKay tells GQ, the movie is an "analogy or an allegory for the climate crisis."
After the Netflix release, McKay took to Twitter: "Loving all the heated debate about our movie. But if you don't have at least a small ember of anxiety about the climate collapsing (or the US teetering) I'm not sure Don't Look Up makes any sense. It's like a robot viewing a love story. 'WHy ArE thEir FacEs so cLoSe ToGether?' "
That tweet is probably funnier than any line in the movie. But it's also ironic, given that the reason the film fails as political satire is that McKay is more like that robot than he realizes. There are three flaws to this allegory. He gets the media, politics and the effect of climate change wrong.
You're out of free articles
Create an account to unlock 1 more articles