Malcolm Gladwell's Oral Tradition of Strategic Bombing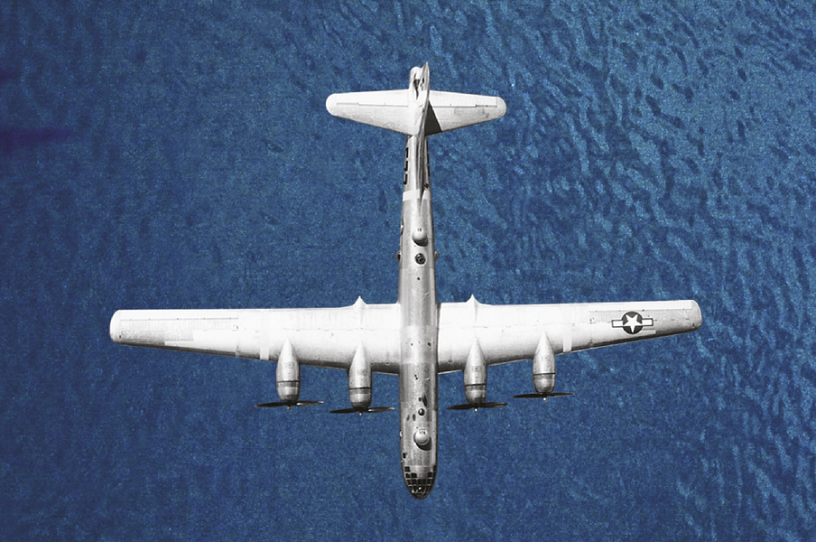 With a high-profile tenure at the New Yorker, five New York Times bestsellers, and a popular podcast to his name, Malcolm Gladwell is one of his generation's most recognizable storytellers. His newest book, The Bomber Mafia, contains Gladwell's tale of the battle between two sects of air force strategic thought in the lead-up to and during World War II. 
The Bomber Mafia explores the fate of daylight high-altitude precision bombing, a strategy devised by a group of American Air Corps theorists nicknamed "the Bomber Mafia." The strategy, developed in a lonely airfield in Maxwell, Alabama, was constructed around a few key tenets: That the bomber would always get through, that bombers could drop bombs accurately from 30,000 feet, and that you could destroy key parts of industry which would destroy the enemy's ability to fight. You could fight, and win, a war from the air.
Gladwell's penchant for storytelling comes across most clearly in the audiobook version of his work. In fact, Gladwell initially designed this book as an audiobook; only later was it adapted into a print version. Having both read and listened to the work, I can say without reservation that the audio version of The Bomber Mafia is the superior version of Gladwell's newest work. It is constructed much like a podcast, with snippets of various interviews with historians, generals, and descendants of his subjects, and stitched together in his familiar podcast rhythm and style. 
It is refreshing to hear a story which was written for the ear rather than the eye. There is something compelling about hearing a story told to you; it is easier to become immersed in Gladwell's construct. No need to think, just let your imagination fill in the blanks and go along for the ride. Gladwell's best contribution to modern literature with this book is the possibility of some sort of revival in an oral tradition—the hint of a marriage between Homer and Audible.
You're out of free articles
Create an account to unlock 1 more articles