The GOP's Primary Weakness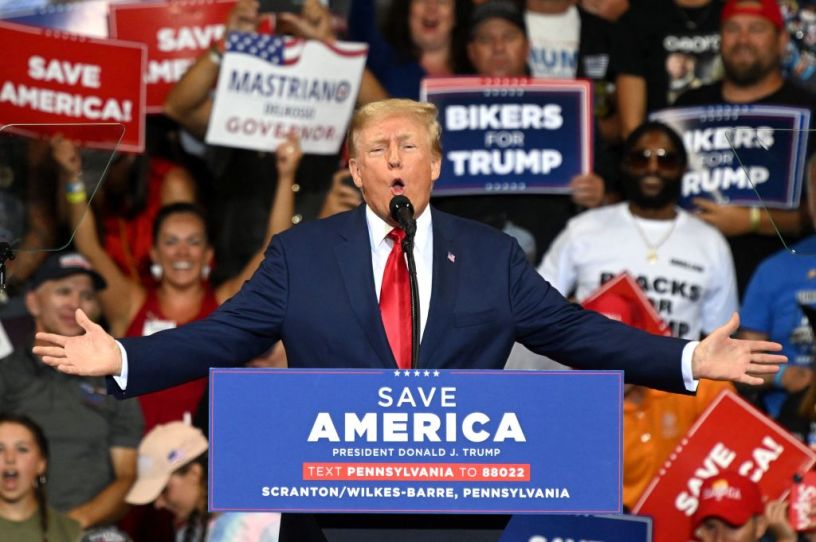 Former President Donald Trump. (Photo by Ed Jones//AFP/Getty Images.)
At President Biden's behest, the Democratic National Committee is poised to throw Iowa and New Hampshire under the bus. Assuming he gets his way, the new primary order will be South Carolina, followed by Nevada, New Hampshire, Georgia and Michigan.
It's fine with me.
I like both Iowa and New Hampshire, but the idea that these two states have some divinely ordained role in our elections is silly—and even costly. For instance, were it not for the Iowa caucuses, America probably wouldn't be stuck with ethanol mandates. This government moonshine is bad for cars, the environment, and the economy (outside of corn producing states).
But Biden's move is little more than deckchair shuffling. The real cost of primaries—all of them—is that they are bad for democracy.