Understanding the GOP Battle Over Vaccine Passports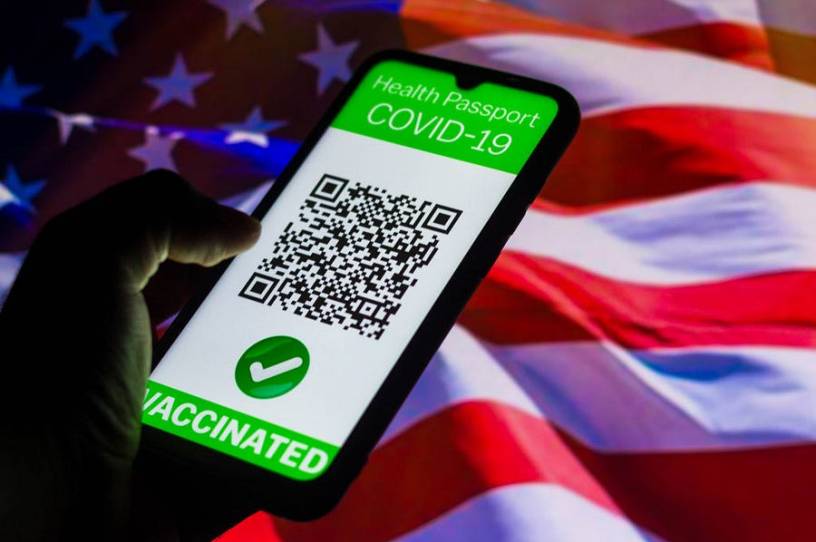 Months into a mammoth health-messaging campaign encouraging Americans to get vaccinated against COVID-19, we can say two things with confidence about the cohort of people still playing hard to get. The first is that, in absolute terms, this group has shrunk and may still be shrinking. Gallup reported yesterday that fully three quarters of U.S. adults say they are already vaccinated or plan to be; last December, only 65 percent said they planned to get the shot.
The second, however, is that some subset of that cohort is looking less and less gettable—more and more dug in on vaccine hostility. Like so many other things in the pandemic, skepticism toward the vaccine—or at least toward the notion that everyone should get it—has become for some a populist and anti-establishment shibboleth.
Meanwhile, the rise of more contagious variants of the virus means experts have spent recent months glumly revising their herd-immunity estimates upward, pegging the population-immunity number needed to truly stamp out the virus up from the 60-70 percent ballpark last year to, frequently, north of 80 percent now. 
This doesn't mean things aren't still improving fast—every day more shots go into arms is another day COVID's foothold in America grows weaker. But it does mean that it's starting to dawn on more and more people that the virus isn't going away completely anytime soon, and that we need to start figuring out how vaccinated and unvaccinated people should behave toward and around one another in the meantime.