Undebatable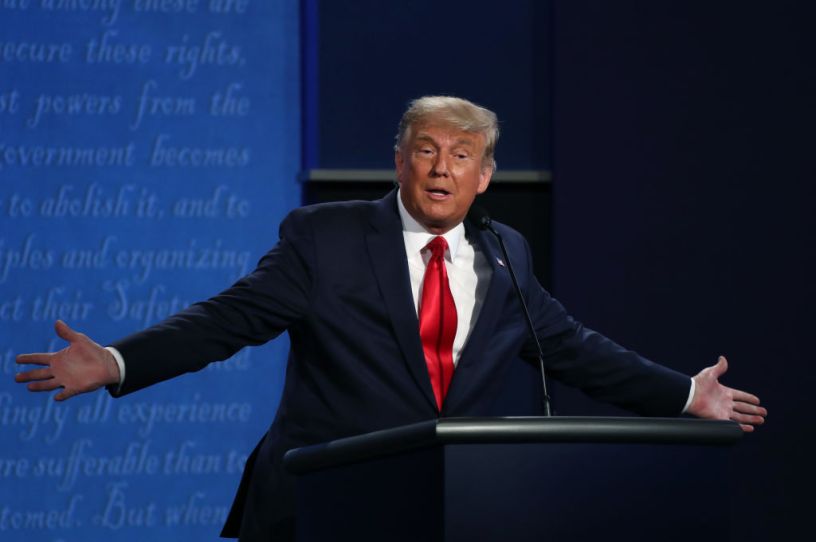 Donald Trump debates Joe Biden on October 22, 2020, in Nashville, Tennessee. (Photo by Chip Somodevilla/Getty Images)
As the 2024 presidential campaign begins, the likely nominees of both parties are as popular as shingles.
A poll released this week by NBC found 60 percent of Americans believe Donald Trump shouldn't run for president again while 70 percent, including a majority of Democrats, believe Joe Biden shouldn't either.
Numbers like that portend competitive primaries but Biden and Trump look increasingly like prohibitive favorites. Biden owes his advantage to incumbency and to history, as Democrats remember how Gerald Ford, Jimmy Carter, and George H.W. Bush fared after facing serious primary challenges. Trump owes his advantage to the mule-headed cultishness of the Republican base and the cowardice of right-wing influencers who fear the consequences of crossing it.
What's truly amazing, though, is that at a moment when most of the public is yearning for alternatives, the 2024 primaries might be not just uncompetitive but lacking a single meaningful debate between the candidates.