Say What You Really Mean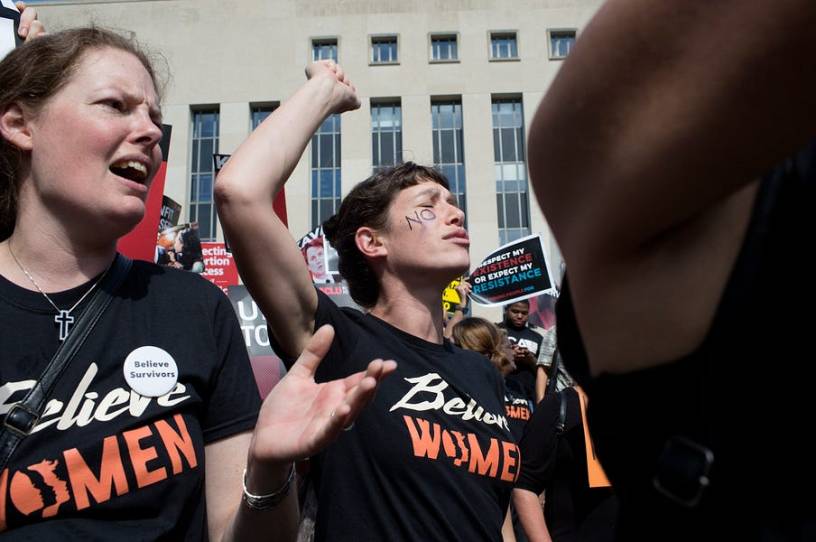 Yesterday I learned something truly fascinating: I'm far more powerful than I ever imagined. Susan Faludi wrote an op-ed in the New York Times arguing that the hashtag #BelieveAllWomen is a "right-wing trap." Conservatives, according to Faludi, hijacked the concept of "Believe women," turned it into "Believe all women" and have now sprung that trap on Joe Biden. 
I was skeptical, but, hey, let's see the proof. Were feminists truly trolled into going too far? Faludi searched for the origin of #BelieveAllWomen and found only three tweets, each from people with very small Twitter followings. Then, well, look what I did:
Then, in the fall of 2015, Hillary Clinton posted a tweet: "To every survivor of sexual assault … you have the right to be heard. You have the right to be believed." To which Juanita Broaddrick, who alleges that Bill Clinton raped her in 1978, responded on Twitter on Jan. 6, 2016, "Hillary tried to silence me." Conservative editor David French, who has a large Twitter following (more than 209,000 followers as of this writing), retweeted Ms. Broaddrick at once — attaching the hashtag #BelieveAllWomen, followed by four question marks.
As Faludi says next, "the breath was on the ember." Interestingly—while Faludi links Hillary's tweet and Juanita Broaddrick's, she does not link mine. Let's see them all, in sequence. First, here's Hillary:
You're out of free articles
Create an account to unlock 1 more articles