Biden's Timeless Obsession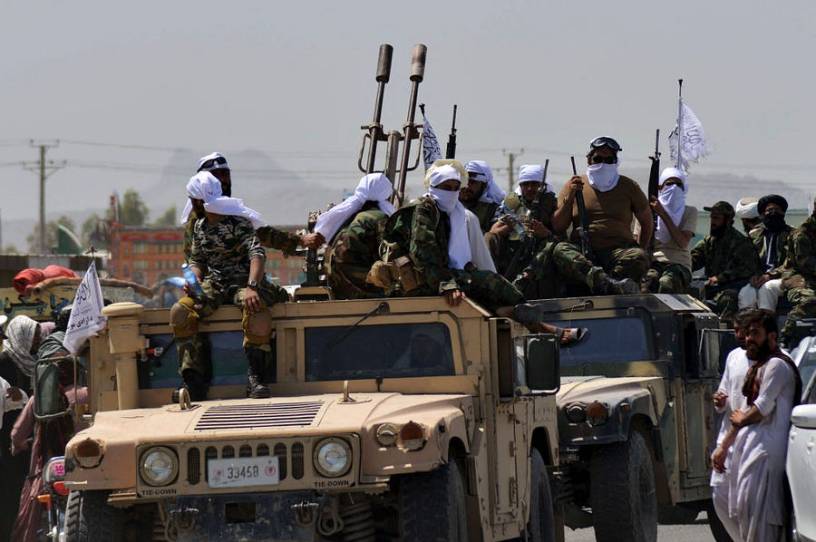 Hey,
Let me just get the ranting out of the way. I thought Biden's address Tuesday was the latest installment in an ongoing national and political disgrace. At every turn the president has gotten the facts and the tone wrong. In July, he mocked the idea that the Afghan government would fall, and then mocked Americans and allied Afghans for not getting out sooner. He said it wouldn't happen, and then when it did happen he said it proved he was right. He said they were ready for this, but they were caught unprepared. He pulled support for an Afghan military that relied on us to function and then described Afghan soldiers as cowards for not fighting. 
He closed Bagram Air Base—which simultaneously left us ill-prepared for an evacuation and caused the panic that made the evacuation necessary—and then congratulated himself for the evacuation. He took credit on behalf of the veterans and civilians who leapt into the breach to save Americans and Afghans, without acknowledging his incompetence is what made that heroism necessary in the first place. He said that we would evacuate everyone, only to define "everyone" down to Americans and Afghan allies who could make it to the airport, then down to Americans and Afghans who wanted to leave, then down to 90 percent of them. (This morning, Jake Sullivan suggested that leaving the remaining Americans behind was in their best interest.) When people attack the execution of his policy, he changes the subject to the policy in theory.
It's always easy to give yourself an A on a test when you define excellence by whatever you end up doing.
Get every newsletter and all of The Dispatch. Support quality, fact-based journalism.
Start Your Free Trial
ALREADY A PAID SUBSCRIBER? SIGN IN