The Sweep: Party Realignment Is Real, and It's Bad News for Democrats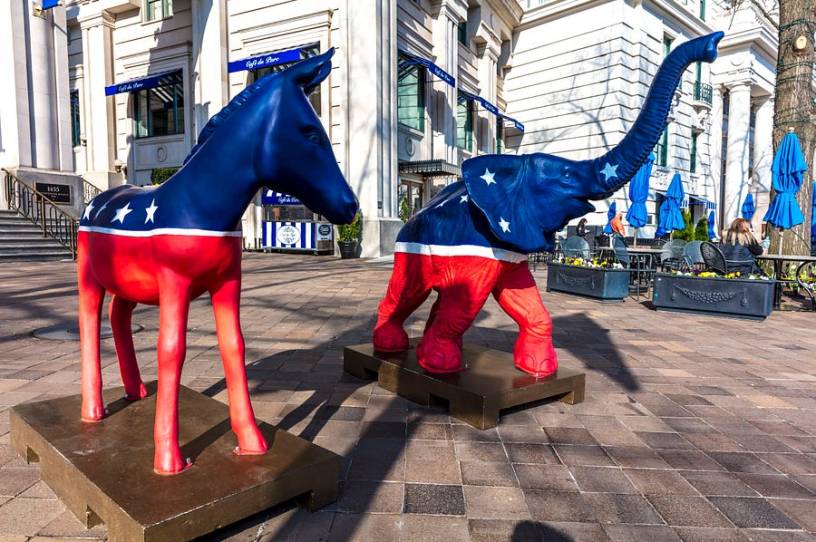 Campaign Quick Hits
Well, Let Me Get to The Point: Gary Chambers is running for the U.S. Senate in Louisiana. It'll be an uphill climb against incumbent Sen. John Kennedy even if Chambers wins the Democratic primary, so perhaps he thought he needed a little help from mary jane. That's right, he's smoking marijuana in his ad. All jokes aside, I think it's a well-produced, smart ad. He's wearing a suit sitting in a big leather chair outside with a cigar-sized blunt and a rifle shot message: "Every 37 seconds someone is arrested for possession of marijuana. … Most of the people police are arresting aren't dealers, but rather people with small amounts of pot. Just like me." I don't agree with a lot of decriminalization advocacy, and this guy isn't going to be the next senator from Louisiana, but I think it's a brilliant campaign ad.
Crypto in the Midterms: Here's a fun read from Ben Schreckinger at Politico on why candidates from all sides are embracing cryptocurrency for 2022. The newly formed Congressional Blockchain Caucus has 18 Republican members and 17 Democrats. But there's bipartisan opposition, too—Donald Trump and Hillary Clinton have finally found an issue they can agree on.
The Politics of Voting Rights: It turns out the White House never even reached out to Republican Sen. Mitt Romney to talk about the voting rights legislation that the administration has pitched as a crossroads between good and evil. On the one hand, Romney told HuffPost's Igor Bobic back in March that he didn't support the original House version. So maybe they thought it was a nonstarter. But on the other hand, are you kidding me? If you know you don't have the votes to get past the filibuster in your own party and you really meant everything you'd said about needing voting reforms to protect democracy against the Trump hordes, there is no road that doesn't lead through Mitt Romney. So why not pick up the phone and take his temperature on what changes he might be willing to support? 
Given how obvious this is, it's hard to chalk this up to White House incompetence. Whatever you may think of Biden's team (and I actually think very highly of several people who work in the West Wing), they can count to 60. So what explains it? I hate to say this because I really don't like what it says about where their heads are at, but it looks to me like an administration far more interested in finding a wedge issue for the midterms than getting any legislation through Congress.
You're out of free articles
Create an account to unlock 1 more articles