How the Jones Act Sparked Calls of Treason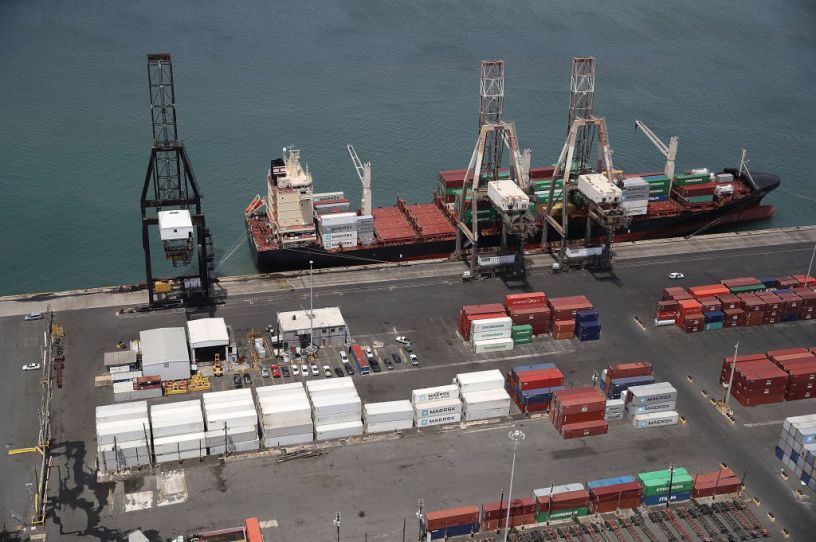 A container docks at the port of San Juan, Puerto Rico. (Photo by Joe Raedle/Getty Images)
Good afternoon. Congress is out, so we've got a story a little off the beaten path for you today.
The Battle Over the Jones Act
In March 2020, a maritime shipping advisory panel offered a simple suggestion to the government: Charge all past and current members of two libertarian think tanks with treason.
It is certainly not the first time a bunch of libertarians angered members of a bureaucratic panel. But this backlash stemmed from criticism of the Jones Act, a century-old law that imposes requirements for shipping between American ports.
Under the rules, vessels shipping cargo between U.S. ports must be American-built, American-owned, and American-crewed. Proponents say the law ensures a hearty U.S. fleet and shipbuilding industry in times of war or other national emergencies. Critics—especially researchers at several libertarian and conservative institutions—argue the law has insulated American shippers and shipbuilders from international competition, leading to a dwindling and aging U.S. merchant fleet and higher prices for consumers.
You're out of free articles
Create an account to unlock 1 more articles