Book Review: 'Cloud Cuckoo Land' by Anthony Doerr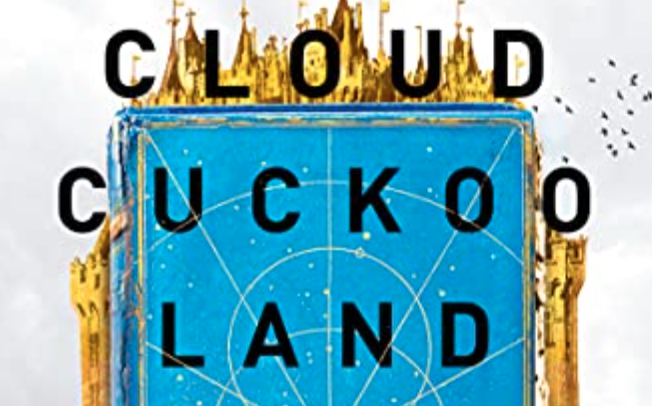 "Stranger, whoever you are, open this to learn what will amaze you."
To say the scope of Anthony Doerr's 2021 novel, Cloud Cuckoo Land, is ambitious is an understatement. Over the course of more than 600 pages, readers travel back and forth between 15th-century Constantinople, 21st-century Idaho, and a 22nd-century starship, discovering that these apparently disparate times and places—and the characters who inhabit them—are connected by their encounters with and care for a particular book.
The text in question is Cloud Cuckoo Land, a (fictional) fable by the (real) ancient Greek romance author Antonius Diogenes. Diogenes' tale—narrated by Aethon, a simple shepherd who seeks to become a bird and fly to a paradisiacal city in the sky—seems at first like a comedic quest for utopia, with each of the main characters in some way mirroring Aethon's journey.
Doerr's characters run the gamut of the human condition. Anna, Omeir, Zeno, Seymour, and Konstance are outsiders, each on their own quest, but they are not flat archetypes or atomized individuals. They've been profoundly shaped by their experiences and cultures and defined by their relationships with other creatures, whether family members, owls, oxen, or would-be lovers. And as they learn and transmit Aethon's story, they discover its insights transcend naive utopianism without reverting to depressing materialism. The fable—originally written for Diogenes' dying niece—is a source of comfort and meaning in the midst of suffering.
You're out of free articles
Create an account to unlock 1 more articles