Constant Arrivals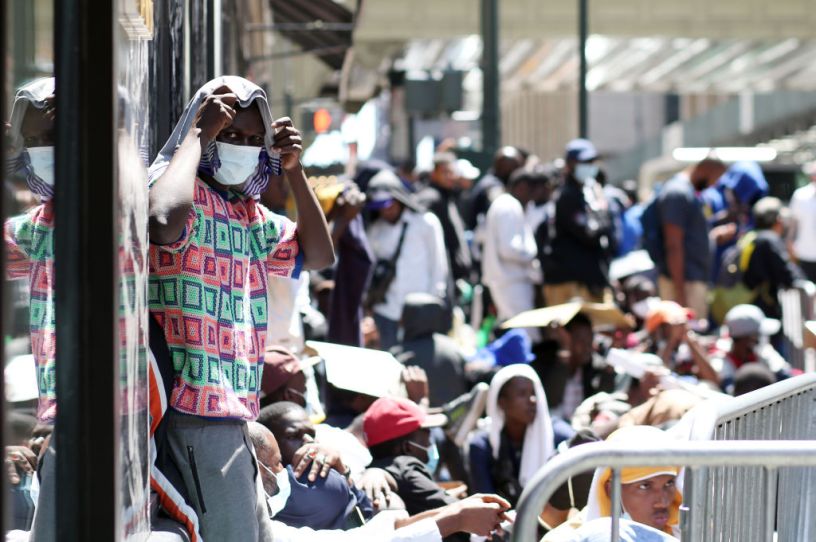 A migrant waits outside the Roosevelt Hotel for a place to shelter on August 2, 2023, in New York City. (Photo by Leonardo Munoz/VIEWpress)
NEW YORK—Technically, Good Shepherd Lutheran Church in Bay Ridge, Brooklyn, was closed for renovations.
Yet the doors were open to migrants and asylum seekers—new arrivals as well as those who had been in the city a while—who found themselves in immigration limbo. Rev. Juan Carlos Ruiz scarcely had a moment to sit on Tuesday when his phone rang. "Another food delivery," he said, one of several such instances. A man on a motorbike dropped off food donations from Tacombi, a Mexican restaurant.
Another man ambled by as Ruiz handled the delivery and asked if the church was open.
"No," Ruiz said. A pause. "You want food?"