(Mis)measuring the Shoplifting Crisis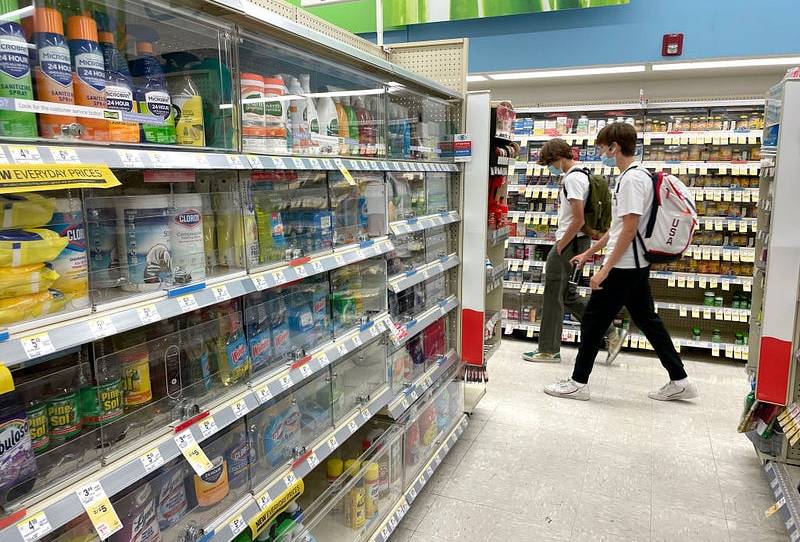 For the past 18 months, America has allegedly faced a shoplifting tsunami. You've probably seen the videos: a wave of people, masked and hooded, flooding out of a high-end department store, clutching thousands of dollars of merchandise. From San Francisco and Los Angeles to New York City, it seems like shoplifters are getting not only more prolific, but more audacious. Retailers and law enforcement officials—not to mention conservative commentators—have been quick to claim a nationwide crisis, driven by soft-on-crime policies. 
But is that really what's going on? Writing recently in The Atlantic, columnist Amanda Mull raised some doubts. She notes that much of the evidence for the shoplifting surge comes from scary but rare anecdotes, backed up by industry statistics based on private data that the public can't double check. Mull's criticisms echo progressive activists, who have downplayed a story they see as a threat to criminal justice reform in big, blue cities.
What's the truth of the matter? In short, there are holes in both sides' stories. A closer look at the numbers suggests shoplifting fell in 2020, though it may have risen in 2021. The bigger picture, however, shows a much deeper problem: America isn't experiencing a short-term surge in shoplifting, but a long-run wave, one that has been growing in big cities for over a decade. Addressing that issue should be a top priority for city leaders, who need to keep shopkeepers and residents on their side or risk municipal catastrophe.
What's Wrong with Current Coverage
Videos are powerful tools of persuasion. As we see in the never-ending dispute over police killings, shocking footage of brutal deaths drives people's impression of the scale of the problem, causing many to overestimate how common such events actually are. A similar phenomenon is at play with shoplifting: Sure, video of someone stealing thousands of dollars of merchandise in one go is shocking. But how do we know it is representative of a bigger problem?
You're out of free articles
Create an account to unlock 1 more articles