The Best English Novel of 2022?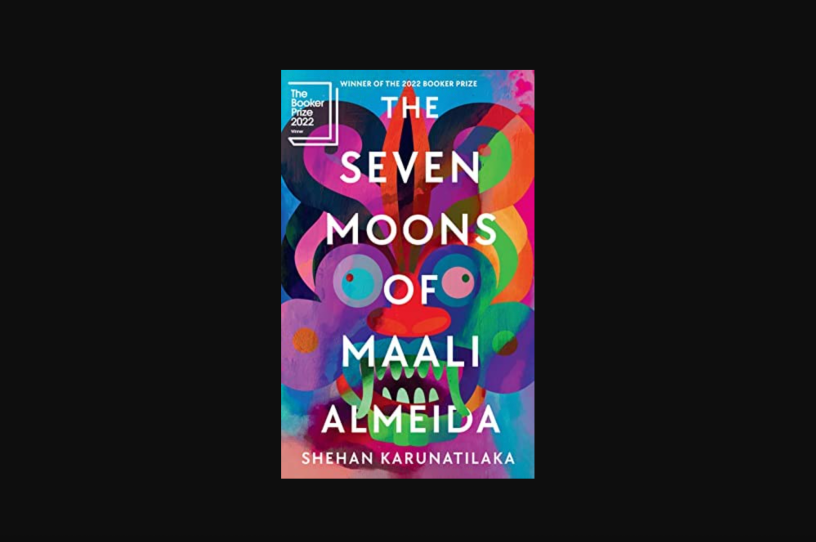 Cross Dante with Kafka, mix in an eastern version of Dickens' A Christmas Carol, add a dash of woke sensibility, and you have something like The Seven Moons of Maali Almeida. When the novel by Sri Lankan author Shehan Karunatilaka won the 2022 Booker Prize in October, it capped off an impressive year for south Asian literature. Combined with Geetanjali Shree's Tomb of Sand (reviewed here in The Dispatch), which won the International Booker in May, Karunatilaka gave the region a sweep of the UK's two most prestigious literary awards.
The basic hook of Seven Moons is both simple and clever. As the novel opens, Maali Almeida, a hotshot photographer and closeted gay man in civil war-torn Sri Lanka, wakes up one day to discover that he is dead, waiting in line at a kind of bureaucratic processing area where souls are being directed to their next destination. Not only is he dead, he has apparently been murdered, though he has no recollection of how he met his end. A "helper" dressed in white attempts to direct him toward "the Light," while other murdered souls vie for his assistance in a plot to gain revenge on those who tormented them in life. Almeida has to decide whether to throw in his lot with these conspirators in the hope of discovering his killer. But he must make up his mind quickly: if he does not travel to the Light in seven days (the seven moons of the book's title), he will be stuck in limbo forever, haunting the earth with other discontented ghosts who have preferred revenge to rebirth.
This spin on the detective novel generates a fair amount of suspense as well as frequent opportunities for dark humor. When Almeida's helper warns him that "revenge is no justice," for example, her rival for his allegiance retorts, "Typical government office. Take a number and sit down until you forget why you came."
The book also offers a depressingly bleak glimpse at the atrocities of a Sri Lankan civil war with which few Western readers are likely to be familiar. On Karunatilaka's telling, there are no innocent parties in this conflict. Early in the book, he provides a brief "cheatsheet" identifying its main players. (He presumably added this as part of the extensive revisions he made to the original Sri Lankan version of the novel so that it would be more accessible to an international audience.) We learn that the rebel Liberation Tamil Tigers, seeking a separate Tamil state, are "prepared to slaughter Tamil civilians and moderates to achieve this." The JVP, a Marxist group working to "overthrow the capitalist state," are "willing to murder the working class while they liberate them." And the government's own Special Task Force "will abduct and torture anyone suspected of being or abetting" either of the other two groups. As we learn at the end of this roster: "Don't try and look for the good guys 'cause there ain't none."
You're out of free articles
Create an account to unlock 1 more articles