Things Mostly Happen Just Because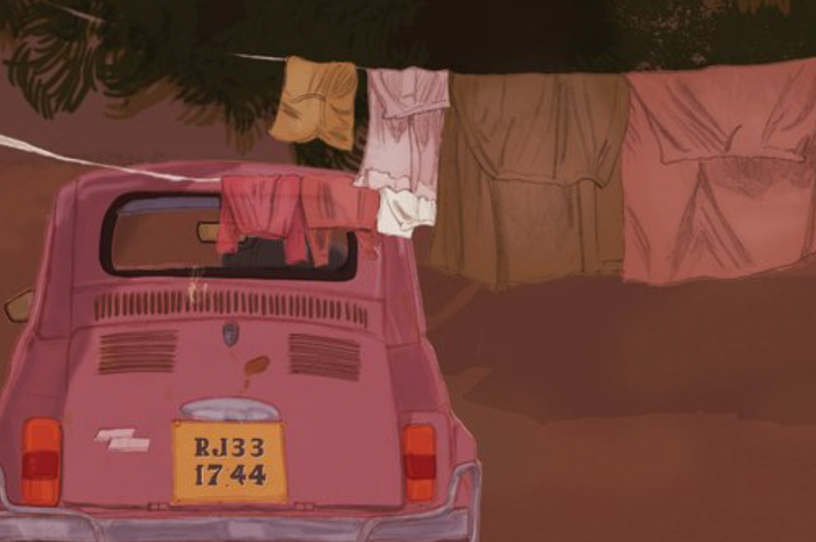 Geetanjali Shree, Tomb of Sand, tr. Daisy Rockwell, Sheffield and London, United Kingdom: Tilted Axis Press, 2021, 735pp., £12.00.
Sometimes you start reading a book and know right away that you like it. Or that you don't. But sometimes you begin reading and can't quite make up your mind. This doesn't necessarily mean that the book is mediocre; it can also happen when a book causes you to adjust your own internal standards for good literature. Sometimes, indeed, one gets to the end of a book and is still not entirely certain. If the book is short (and you're sufficiently motivated), you can read it again. If it is 735 pages long, like Geetanjali Shree's Tomb of Sand, you hope that you will make up your mind before you reach the end.
Shree, an Indian novelist writing in Hindi, is not exactly a household name. Although three of her previous novels had been translated into English, she was not widely known until she was announced in June as the winner of the 2022 International Booker Prize, one of the most prestigious literary awards, given annually to "the finest single work of fiction from around the world which has been translated into English and published in the UK and Ireland." Indeed, when the prize was announced, it was almost impossible to get a copy of her novel, published by the small Tilted Axis Press, which specializes in "work by Asian writers, translated into a variety of Englishes." By now, Penguin has jumped into the breach, taking advantage of Shree's sudden prominence with a more readily available edition.
Fortunately, I did figure out what I thought of Tomb of Sand before the end. It is quite a good novel. It did, however, take me about 500 pages to make up my mind, and the book will not be to everyone's taste. If you are looking for action, this is not the book for you. (As it apparently was not for several readers who have reviewed it on Amazon.) For about 200 pages, almost nothing happens except that an old woman, Ma, depressed after the recent death of her husband, lies feebly in bed while the rest of the family members worry about her and quarrel with one another.